Annette Funicello – Disney Family Album
Annette Funicello
Disney Family Album
*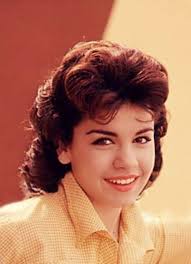 Annette Joanne Funicello (October 22, 1942 – April 8, 2013) was an Italian-American actress and singer. Funicello began her professional career as a child performer at the age of twelve. She rose to prominence as one of the most popular Mouseketeers on the original Mickey Mouse Club.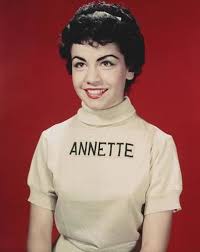 As a teenager, she transitioned to a successful career as a singer with the pop singles "O Dio Mio", "Tall Paul" and "Pineapple Princess", as well as establishing herself as a film actress, popularizing the successful "Beach Party" genre alongside co-star Frankie Avalon during the mid-1960s.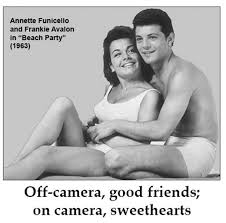 In 1992, Funicello announced that she had been diagnosed with multiple sclerosis. She died of complications from the disease on April 8, 2013.
A bit of History about 
Walt Disney Presents Annette
1957-1958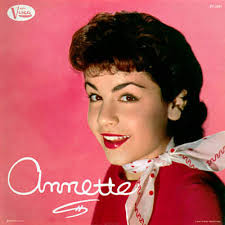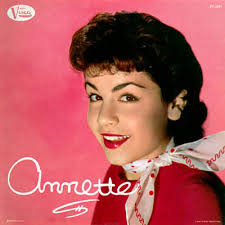 Walt Disney Presents: Annette is a television serial that ran on The Mickey Mouse Club during the show's third season (1957–1958).[1] It starred Annette Funicello as Annette McCleod (pronounced mik-clowd), a poor, orphaned country girl who moves into town with her upper-class Uncle Archie and Aunt Lila. The serial also starred Richard Deacon as Archie McCleod, Sylvia Field as Archie's sister Lila McCleod, Mary Wickes as Katie the housekeeper and prolific Disney child stars Tim Considine, David Stollery and Roberta Shore as Annette's friends. The story was adapted by Lillie Hayward (who also worked on Spin and Marty) from the book Margaret by Janette Sebring Lowrey.[1]
Annette was released to DVD in 2008 as part of the Walt Disney Treasures series.
The story is about a recently orphaned country girl, Annette, who moves in with her sophisticated aunt and uncle who live in the city. Most of the plot has to do with her experiences in her new high school trying to fit in with all the new kids she meets in her new community.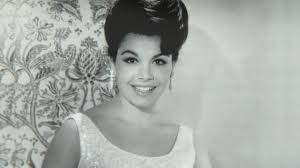 *
Then Join Dominic and Frank on Facebook at Everybody Loves Italian where we forever celebrate Life, Love and the Italian Experience. 
*
Visit us on the web at www.EverybodyLovesItalian.com