Annette Funicello & the Mouskateers – Disneyland Opening day July 17, 1955
Annette Funicello & the Mouskateers
Disneyland
Opening day July 17, 1955
*
This video is the original taped on that opening day, July 17, 1955 and Annette Funicello is one of the Mousekateers. See if you can pick her out of the group.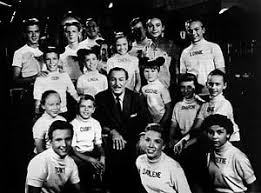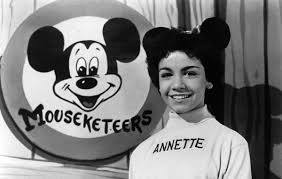 Disneyland Park, originally Disneyland, is the first of two theme parks built at the Disneyland Resort in Anaheim, California, opened on July 17, 1955.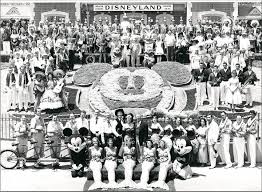 It is the only theme park designed and built to completion under the direct supervision of Walt Disney. It was originally the only attraction on the property; its official name was changed to Disneyland Park to distinguish it from the expanding complex in the 1990s.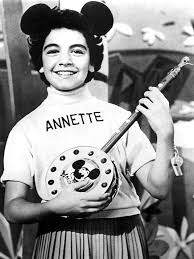 Walt Disney came up with the concept of Disneyland after visiting various amusement parks with his daughters in the 1930s and 1940s. He initially envisioned building a tourist attraction adjacent to his studios in Burbank to entertain fans who wished to visit; however, he soon realized that the proposed site was too small. After hiring a consultant to help him determine an appropriate site for his project, Disney bought a 160-acre (65 ha) site near Anaheim in 1953. Construction began in 1954 and the park was unveiled during a special televised press event on the ABC Television Network on July 17, 1955.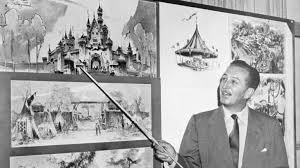 Since its opening, Disneyland has undergone expansions and major renovations, including the addition of New Orleans Square in 1966, Bear Country (now Critter Country) in 1972, and Mickey's Toontown in 1993. Star Wars: Galaxy's Edge is due to open in 2019. Opened in 2001, Disney California Adventure Park was built on the site of Disneyland's original parking lot.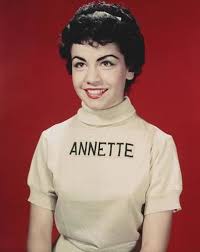 Disneyland has a larger cumulative attendance than any other theme park in the world, with 708 million visitors since it opened (as of December 2017). In 2017, the park had approximately 18.3 million visitors, making it the second most visited amusement park in the world that year, behind only Magic Kingdom. According to a March 2005 Disney report, 65,700 jobs are supported by the Disneyland Resort, including about 20,000 direct Disney employees and 3,800 third-party employees (independent contractors or their employees).
*
Then Join Dominic and Frank on Facebook at Everybody Loves Italian where we forever celebrate Life, Love and the Italian Experience. 
*
Visit us on the web at www.EverybodyLovesItalian.com