Apple Cranberry Stuffing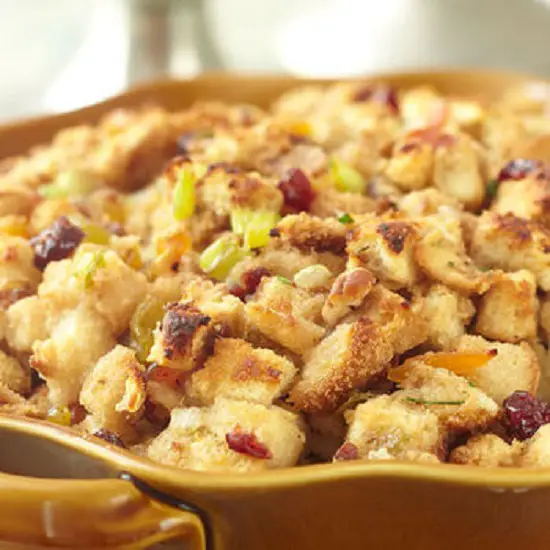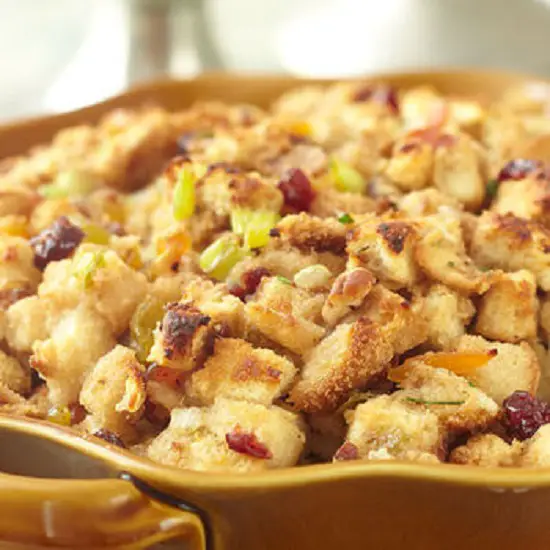 Ingredients
1 loaf (1 pound) crusty bread, cut into 1/4-inch cubes (about 10 cups)

6 Tablespoons unsalted butter

1 cup onion, diced

1/2 cup celery, diced

1 Tablespoon fresh sage, chopped, or 1/2 teaspoon dried sage

1 Tablespoon fresh thyme, or 1/2 teaspoon dried thyme

1 teaspoon salt

1/2 teaspoon fresh ground pepper

1 1/4 – 1 1/2 cups chicken stock
Directions
Preheat oven to 350 degrees F. Place cubed bread on a baking sheet and bake for 20 minutes, or until cubes are dry and light brown.

Melt butter in a sauté pan over medium heat. Add onion and celery and sauté until tender.

Stir in Apple Cranberry Chutney, sage, thyme, salt and black pepper. Add chicken stock and heat (reserve about 1/4 cup and add to the stuffing if it needs to be more moist).

Place bread crumbs in a mixing bowl. Pour Apple Cranberry Chutney mixture over bread and toss until uniformly mixed.

Use as stuffing in poultry, pork or bake in a greased baking dish until hot for a side dish.