Arugula Salad with Figs and Walnuts
Arugula Salad with Figs and Walnuts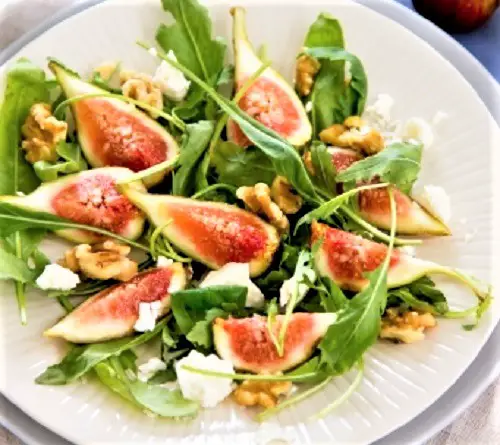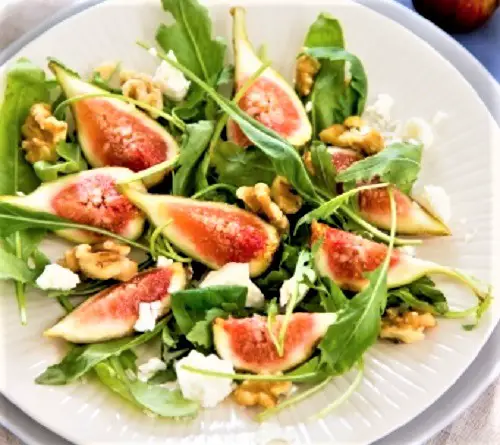 The combination of the arugula with the figs and walnuts are perfectly refreshing.
Enjoy!
INGREDIENTS
Serves 4 people
6 fresh ripe figs, quartered

4 cups of arugula, washed and trimmed

6 walnuts, shelled and chopped

1/4 cup of balsamic vinegar

1/4 cup of extra virgin olive oil

PREPARATION

In a large bowl gently tear the arugula into medium size pieces.

Add the figs and walnuts.

Drizzle with the oil and vinegar.

Gently toss, chill and serve.