Baguette farcita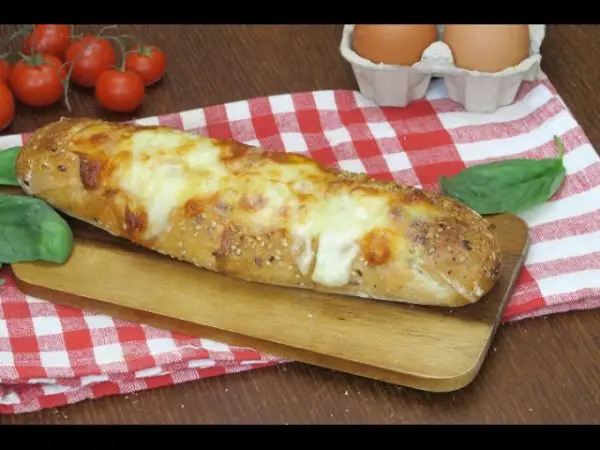 INGREDIENTS

1 baguette

4 eggs

salt

pepper

basil

50g of Parmesan cheese

100g of salami

Provolone
PREPARATION
Make cuts on your baguette, creating a rather deep rectangular and line it with slices of provolone.

Prepare the compound you will put into your baguette, 4 eggs, adding salt, pepper, basil, salami and parmesan cheese.

Mix and pour everything inside the bread.

Sprinkle with Parmesan cheese and bake for about 30 minutes at 370 degrees.