BLUEBERRY LIMONCELLO CRUMBLE
BLUEBERRY LIMONCELLO CRUMBLE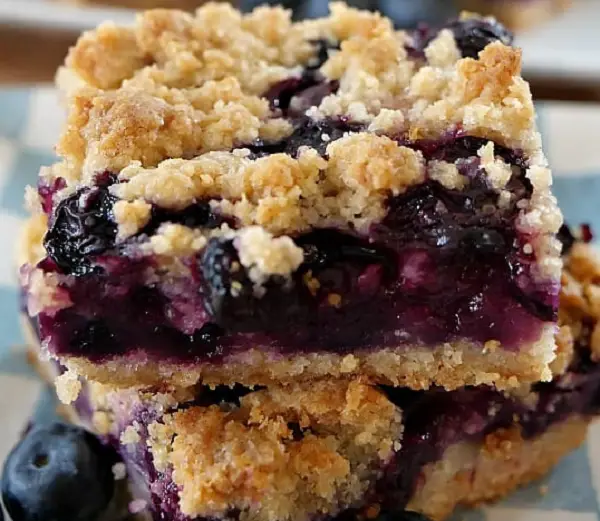 Ingredients
Serves: 4
TOPPING
1/3 Cup Sugar

4 Tbsp. Room Temperature butter cut in pieces
Instructions
Place above ingredients in a bowl and blend with fork or even better with your fingers.

Set aside.
FILLING
Ingredients
4 Cups Fresh Blueberries

2/3 Cup Sugar

1 Tsp. Vanilla Extract

Dash Cinnamon

Dash Salt

2 Tbsp. Flour

1/3 Cup Limoncello

One Squeeze of a fresh lemon
Instructions
Spray 4 ramekins or souffle cups with Pam or butter them.

In a bowl, mix Blueberries, sugar, vanilla, cinnamon, flour, salt. Then add the Limoncello and fresh lemon juice, gently folding in.

Divide among the 4 ramekins.

Top with the crumbled biscotti mixture.

Place the ramekins on a foil lined pan to catch drippings.

Bake at 375 degrees for about 20 minutes. If you want the effect of spillover with the berries dripping over  bake about 5 minutes more.