Bombe di pancarrè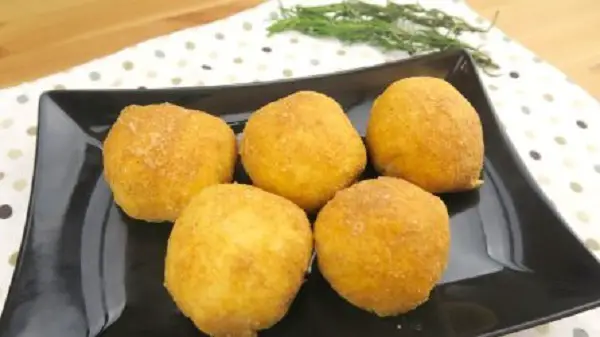 Bombe di pancarrè or Bombs of bread is a treat surely to please a crowd!

Ingredients for 5
5 slices of soft white bread with the crusts cut off

5 mozzarella balls

100 grams  of ham

1 egg

50 grams of bread crumbs

50 grams of flour
PREPARATION
Stretch the slices of bread with a rolling pin.

Place the ham and mozzarella on top of the bread and form a ball in plastic wrap.

Place in fridge for at least an hour.

Dip the ball in flour, then in beaten egg and finally in breadcrumbs.

The bombs can be fried or cooked in the oven for about 15 minutes at 350 °.
TIP
We advise you to allow the mozzarella to dry in the fridge for a few hours before use, otherwise it will release during cooking very liquid