Brioschi – Frank's Thought on Growin' Up Italian
Brioschi
Frank's Thought
"Growin' Up Italian"
*
Do you remember Brioschi?
Back in the day every Italian household had this product in the medicine cabinet. 
It was a very popular Lemon flavored Effervescent or antacid. Kids used to put this in their mouth and add water to scare their parents. Once the chips activated it would look like they were foaming at the mouth. It's hard to believe but it seems like only yesterday.
Makes me laugh just thinking about it.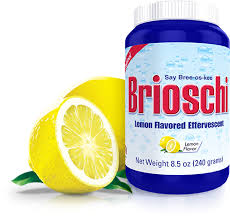 For a while we didn't see Brioschi in the stores. More recently however there has been a resurgence and it's available on line through Amazon.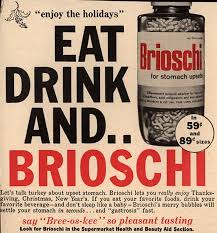 In 1907 Achille Brioschi & Company was formed to "produce and make commerce of chemicals, liquors and similars". 
The company originated way back in 1880. Achille B. (1860–1942), who had served as an apprentice at various manufacturers of chemical-pharmaceutical products and eau de Colognes, began the small-scale production of the so-called effervescente Brioschi. The idea for it derived from effervescent products based on magnesium citrate that had originated in the United Kingdom.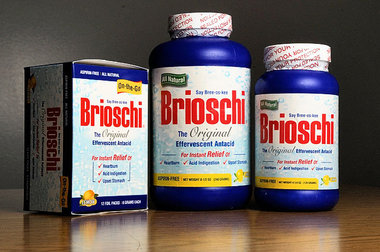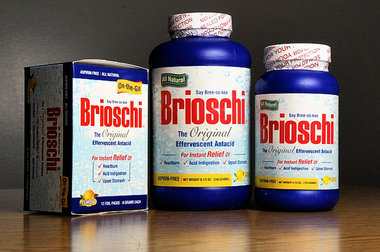 The business grew and the product found various export markets such as Brazil and Argentina. Subsidiaries were established in the United States in 1894 and in the Swiss Canton Ticino in 1897. 
The company's signature product was an effervescent antacid using sodium bicarbonate as its active agent. It was sold in a blue bottle and was simply called Brioschi. Originally it was marketed as a refreshing lemon flavored drink not a medicine. Soon however it became popular as a product that would settle the stomach.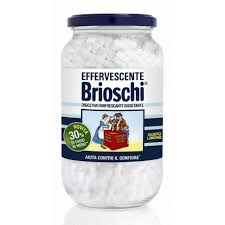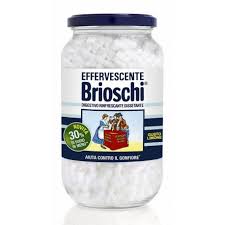 I can't tell you how many times this product has saved the day for me. After eating too much just a simple glass, drunk while foaming and my upset stomach would disappear. Although difficult to find in stores, Brioschi can still be found today by searching on Amazon.
Take a look at this video below. One of the original Television commercials is featured from the 60's.
Happy to see that Brioschi is once again available. We have it in our cabinet today as we speak. 
Hope you enjoyed Frank's video on Brioschi 
*

Join Joanne and Frank on Facebook at 
Everybody Loves Italian
and
Visit us on the web
at
EverybodyLovesItalian.com