Cappelletti with Smoked Salmon and Green Beans
Cappelletti with Smoked Salmon and Green Beans (Cappelletti con Salmone Affumicato e Fagiolini)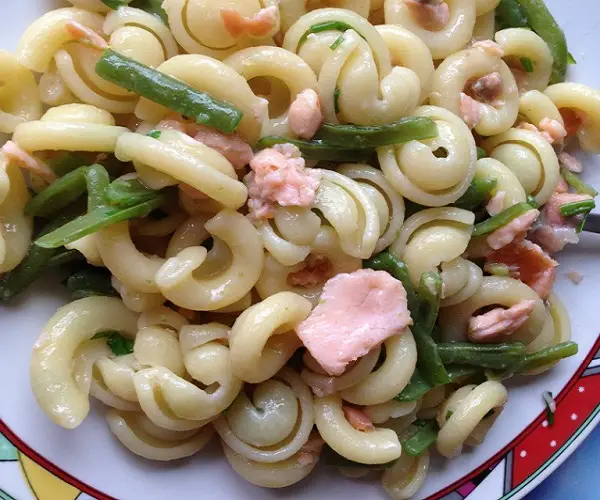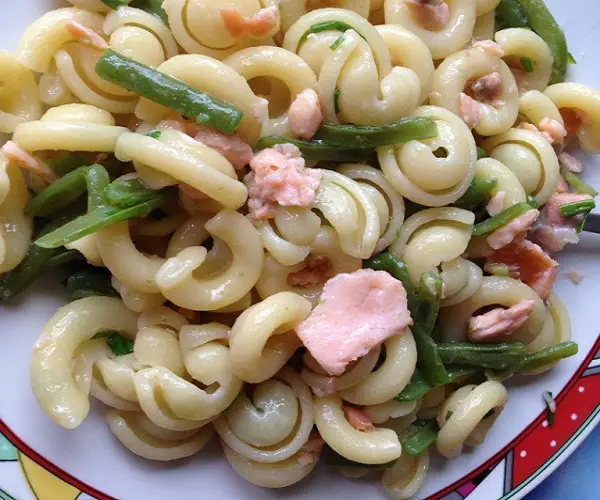 Ingredients
    1 lb Cappelletti

    1/2 lb green beans

    1 cup smoked salmon, cut into small pieces

    3 tbsp chives, minced

    2 tbsp extra-virgin olive oil

    Salt for the pasta water
Directions
Fill a large pot with water for the pasta. Bring to a boil over high heat.

Once the water starts to boil for the pasta add a small handful of salt to the water and bring to a rolling boil. Add the beans and cook for 7 minutes. When 7 minutes have past add the pasta and cook with the beans until the Cappelletti are al dente.

When the pasta is perfectly al dente, drain the pasta and the beans. Without shaking all of the water out of the colander pour the pasta and the beans into the pan and over a low flame, toss with the salmon and the chives, drizzling olive oil over the pasta.

Serve hot or at room temperature as a pasta salad.