Chicken Meatballs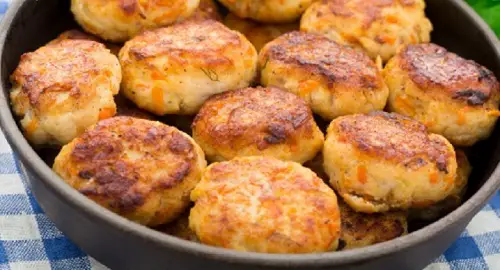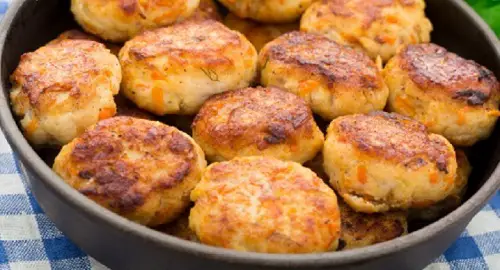 These meatball are delicious served fried all by themselves or with your favorite marinara sauce. Serve them as appetizers or over pasta for heartier main meal.
Ingredients:
1 pound of ground chicken
1 tsp dried oregano

1 tsp of dried basil

1/2 tsp of poultry seasoning
1/4 tsp fresh ground black pepper
1/2 tsp red pepper flakes
4 cloves garlic, finely chopped
1 cup Italian bread crumbs
1/2 cup Parmesan cheese

1/4 cup of fresh flat leaf Italian Parsley
1 egg, lightly beaten

4 Tbs of vegetable oil

2 Tbs of butter
Your Favorite Marinara Sauce
Preparation:
Place the chicken in a large bowl.

Add the oregano, basil, poultry seasoning, black pepper, salt, red pepper, garlic, bread crumbs, Parmesan cheese, parsley and egg.

Mix the ingredient by hand until thoroughly blended.

Form the chicken mixture into  inch balls.

In a large frying pan, brown the meatball in the oil and butter. About 3 minutes on each side.
http://www.great-chicago-italian-recipes.com/chicken_meatballs.html