Dean Martin & Jimmy Stewart – Dean Martin Show – Very Funny
Dean Martin & Jimmy Stewart 
Dean Martin Show 
Very Funny
*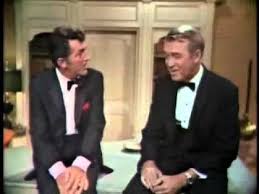 Jimmy Stewart was one of a kind. He appeared with Dean Martin on Dean's Thursday night show and was hysterical. PRICELESS is a good word. 
James Maitland Stewart (May 20, 1908 – July 2, 1997) was an American actor and military officer who is among the most honored and popular stars in film history. With a career spanning 62 years, Stewart was a major Metro-Goldwyn-Mayer contract player who was known for his distinctive drawl and down-to-earth persona, which helped him often portray American middle-class men struggling in crisis. Many of the films in which he starred have become enduring classics.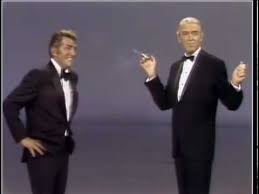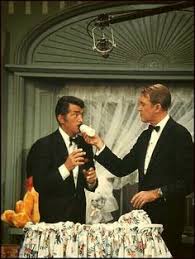 He also had a noted military career and was a World War II and Vietnam War veteran and pilot, who rose to the rank of Brigadier General in the United States Air Force Reserve, becoming the highest-ranking actor in military history. In 1985, Jimmy Stewart was promoted to Major General, reserve list by President Ronald Reagan, and was awarded the Presidential Medal of Freedom.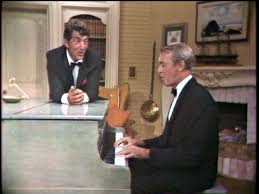 *