Eggs, sausage and wild onions
Eggs, sausage and wild onions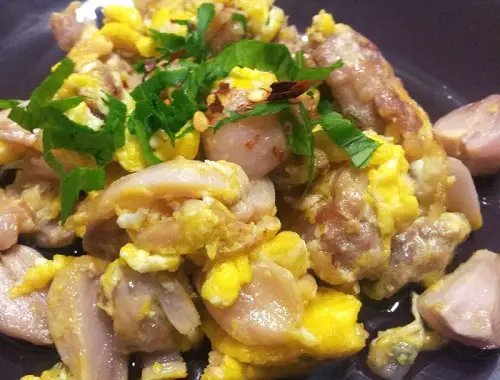 Ingredients for 6 people:
6 eggs
dried sausage, diced 80g
wild onions, cleaned and sliced
1 dl of olive oil
chopped parsley
salt.
PREPARATION
In a large skillet put to heat the olive oil, then add the sliced wild onions and diced sausage. Stir frequently and cook for 25 minutes over medium heat.
Now add the eggs, season with salt and stir until the eggs become harden.Sprinkle with chopped parsley and serve immediately.