"Everybody Loves Somebody" — Dean Martin
Everybody Loves Somebody
Dean Martin
*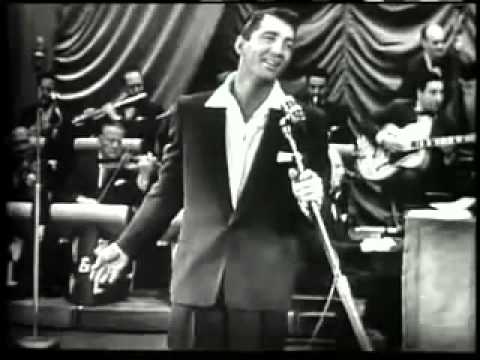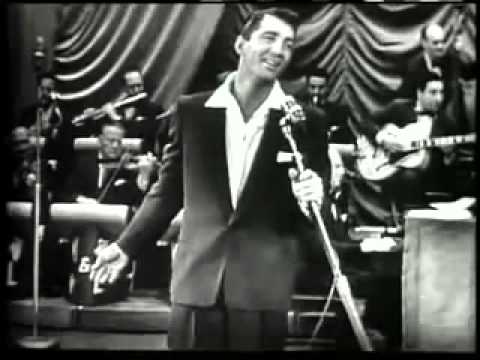 Everybody Loves Somebody was written 1947 by Irving Taylor and Ken Lane. It was recorded by Dean on April 16, 1964 and reached #1 on the Billboard Hot 100 on August 15.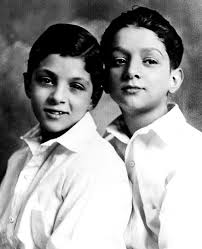 By 1964 Everybody Loves Somebody had already been recorded by several artists – including Frank Sinatra – but without much success.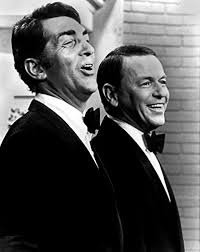 Ken Lane was playing piano for Dean Martin on his Dream with Dean LP sessions. With an hour or so of studio time left they were one song short. It was suggested last minute that Martin take a run at Ken's tune, Everybody Loves Somebody. Dean was agreeable and performed a relatively quiet, laid back jazz version of the song.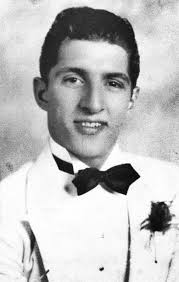 Although still a major recording artist, Dean had not had a Top 40 hit since 1958. At the time the British Invasion ruled the U.S. charts. Few had hopes that an Italian crooner who had been singing mainly standards for almost 20 years would sway many teenagers.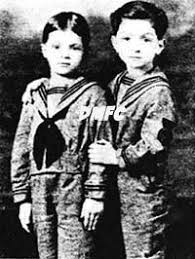 Privately Dean resented rock n' roll. At home, like many teenagers at the time Dean's son, Dean Jr. worshiped The Beatles.  Dean told his son, "I'm gonna' knock your Pallies off the charts."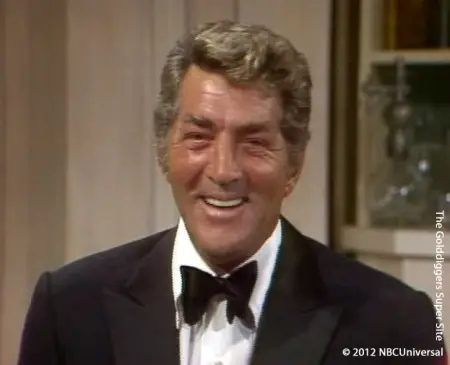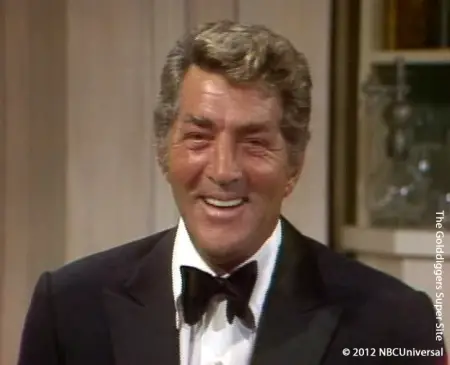 And on August 15, 1964 Dean did just that. "Everybody Loves Somebody" knocked The Beatles' "A Hard Day's Night" off the #1 slot on Billboard. The song went straight up to the top of  the Billboard Hot 100. It stayed at the top of the "Pop-Standard Singles" chart, for eight weeks.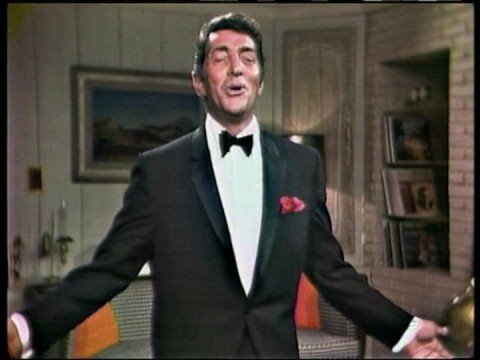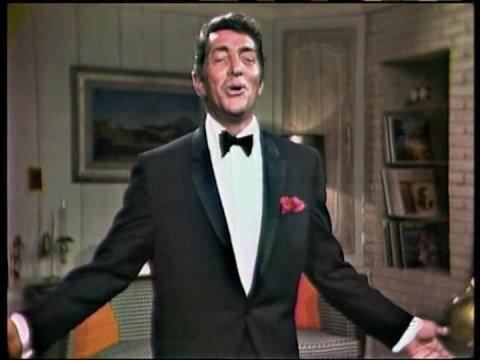 Ultimately the song replaced "That's Amore" as Dean Martin's signature song. As a result Dean sang Everybody Loves Somebody as the theme of his weekly television variety show from 1965-74. 
The words "Everybody Loves Somebody" appear on Dean's grave marker in Los Angeles.
From Wikipedia
Dean Martin 
Everybody Loves Somebody
Join Joanne and Frank on Facebook at
and