Fall Bruschetta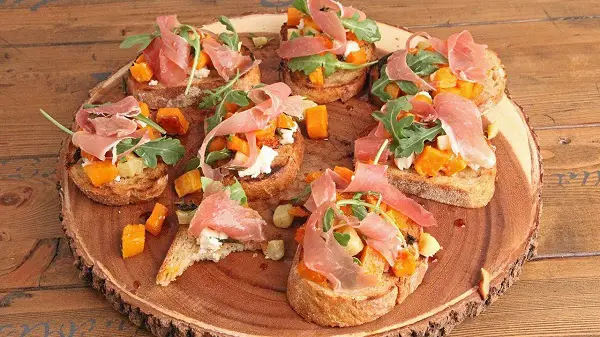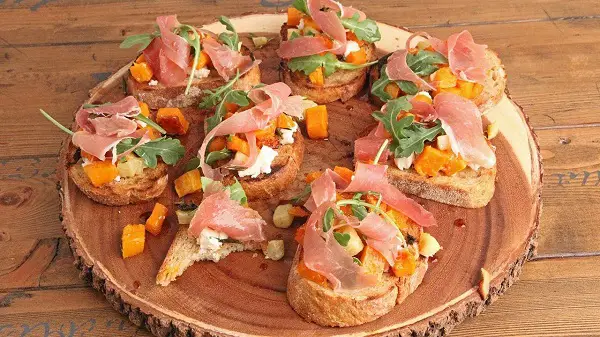 Ingredients
    For the squash mixture:
    3/4 lb of Cubed Butternut Squash

    1 Apple, peeled and diced

    Few Leaves of Fresh Sage, roughly chopped

    Sprig of Rosemary, needles pulled from the stem

    2 Tbsp of Olive Oil

    Salt, to taste
    For the remaining ingredients:
    Sliced Bread

    Goat Cheese, about 4oz

    Few Slices of Prosciutto

    Some Baby Arugula

    Drizzle of Balsamic Vinegar and Olive Oil
Preparation
    1) Preheat your oven to 350 degrees. Toss together the squash, apple, herbs, salt and olive oil and roast for about 30 to 40 minutes or until the squash is cooked through.
    2) Drizzle the bread on both sides with some oil oil and grill it on a grill pan until crispy.
    3) When the bread is ready, start topping it with the ingredients listed above and at the very end, add just the lightly touch of olive oil and balsamic vinegar.