Frank and Joanne with Woggie in Wild Mustang Country
Frank and Joanne with Woggie in Wild Mustang Country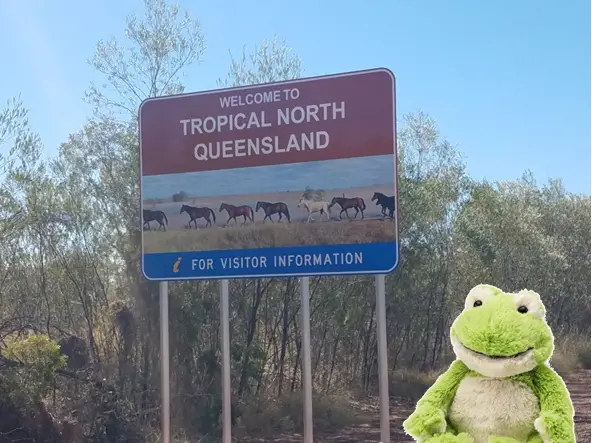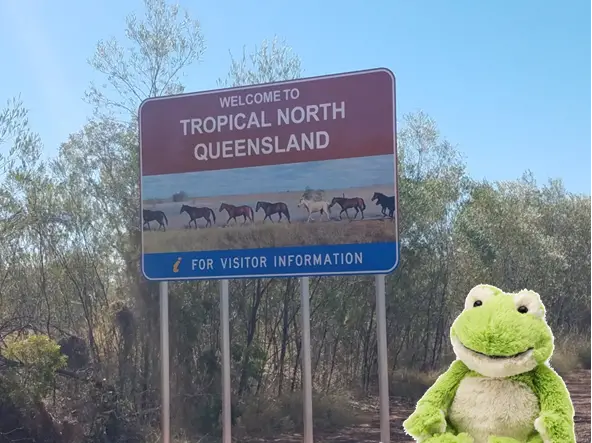 "There are thousands of wild mustang's in both Queensland and the Northern Territory"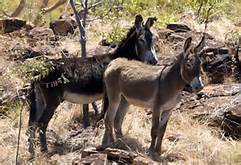 Brumbies are widely distributed on grazing land, National Parks, State Forest and military ranges; the largest numbers are generally located in Cape York, the north-western part of the Queensland-NT border, Carnarvon National Park and an area south of Maryborough.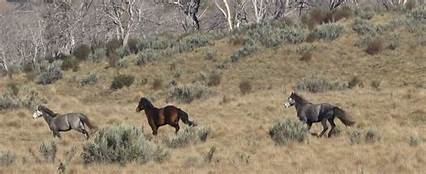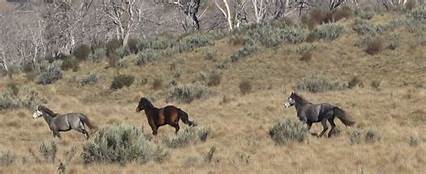 Wild horses exist in lesser numbers in many other areas such as the Murphy's Creek Ballad district (Gatton Shire),  Clement State Forest north of Townsville, commercial forests along the Fraser Coast and near Beerburrum (Sunshine Coast Hinterland) and the Townsville and Greenbank Military Training Areas.    Removal of horses has taken place in all of these areas at various times.
The Queensland Parks and Wildlife Service has removed more than 5000 wild horses from national parks since the 1980's, including brumbies on Fraser Island.  An estimated 12,000 horses are in the Carnarvon National Park.
Brumbies on Palm Island received media attention in the past when the RSPCA uncovered a terrible case of animal abuse involving hundreds of horses in 2003.  Since then, the Palm Island Aboriginal Shire Council has acted with the RSPCA to properly care for the horses and educate residents.
Member Group the South East Queensland Brumby Association rescues horses from the Tuan and Toolara  State Forests in the Gympie,Maryborough,Tin Can Bay, Rainbow Beach area. About 1000 horses are present in this region.  A small number (80) are also located in the Beerwah/Beerburrum State Forests between the Sunshine Coast and Caboolture.  Horses are often seen on or near roads posing a major threat to motorists and themselves.