Three Coins in a Fountain Frank Sinatra 1954 with Movie Clips
Frank Sinatra 
"Three Coins in a Fountain"
Academy Award for Best Song in 1954!
The movie won Two academy Awards that year. 
*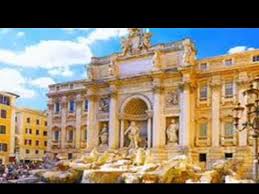 Three Coins in a Fountain
The Song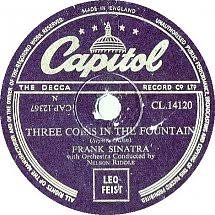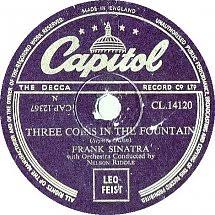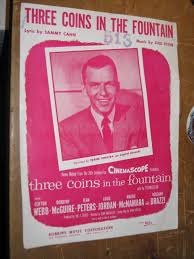 The melody was written by Jule Styne, the lyrics by Sammy Cahn. It was written for the romance film, Three Coins in the Fountain and refers to the act of throwing a coin into the Trevi Fountain in Rome while making a wish. Each of the film's three stars performs this act.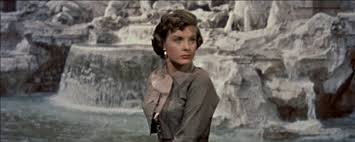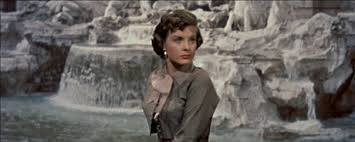 Cahn and Jule Styne were asked to write the song to fit the movie, but were unable to either see the film or read the script. They completed the song in an hour and had produced a demonstration record with Frank Sinatra by the following day. The song was subsequently used in the film soundtrack, but in the rush 20th Century Fox neglected to sign a contract with the composers, allowing them to claim complete rights over the royalties. The Sinatra recording topped the UK Singles Chart for three weeks in September and October that year.
*
Three Coins in a Fountain
The Film
*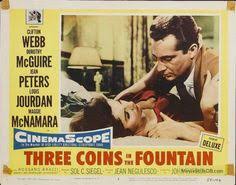 Eternal City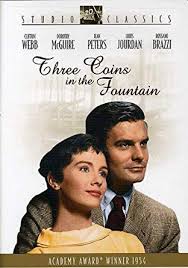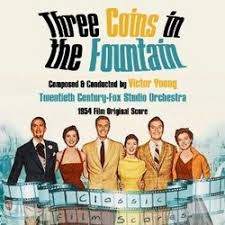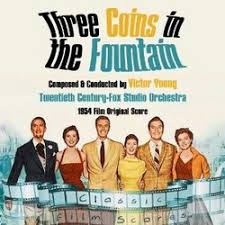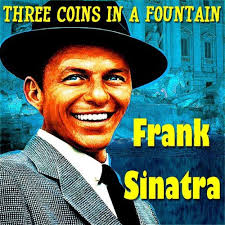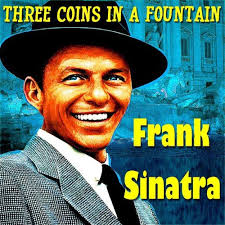 Upon its theatrical release, the film received generally positive reviews, particularly for its colour and CinemaScope wide-screen cinematography of Italian filming locations. In his review in The New York Times, Bosley Crowther wrote, "Three Coins in the Fountain is quite clearly a film in which the locale comes first. However, the nonsense of its fable tumbles nicely within the picture frame." Crowther underscored the film's visual appeal to the audiences of his time.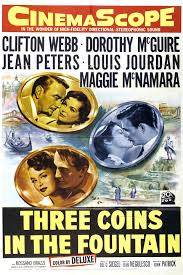 A nice way to take the movie audience on a sightseeing tour of Rome, with a flying side trip to Venice, through the courtesy of CinemaScope, has been devised in "Three Coins in the Fountain," a handsomely colored romance that Twentieth Century-Fox delivered to the Roxy yesterday. The trick is to underpin the picture with flimsy and harmless accounts of the plainly romantic adventures of three American girls in Rome and then chase them with the camera around the Eternal City as they pursue their destinies.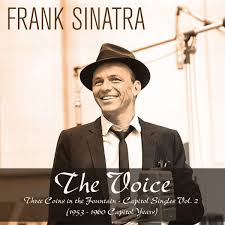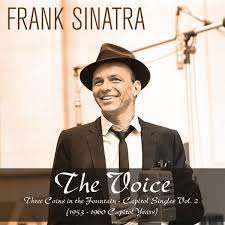 The review in Variety noted that the film "has warmth, humor, a rich dose of romance and almost incredible pictorial appeal."
Hope you enjoy!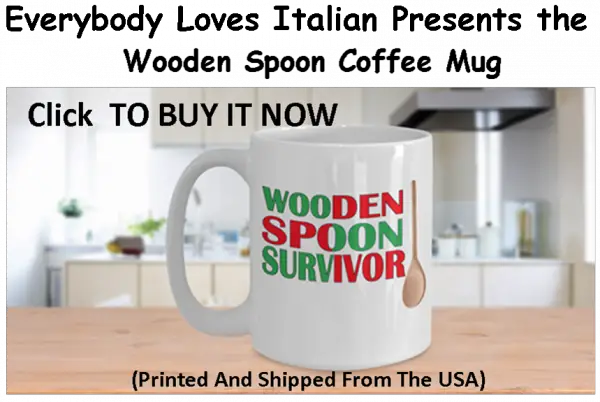 Join Joanne and Frank on Facebook at
and
Visit us on the web at EverybodyLovesItalian.com