Frank Sinatra & Nancy Sinatra – Somethin' Stupid
Frank Sinatra & Nancy Sinatra
Somethin' Stupid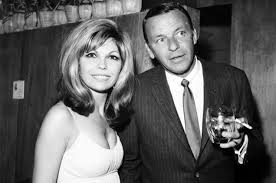 "Somethin' Stupid", also "Something Stupid", is a song written by C. Carson Parks. It was originally recorded in 1966 by Parks and his wife Gaile Foote, as Carson and Gaile. The song is best known for the 1967 version by Frank Sinatra and his daughter Nancy Sinatra, which reached number one on the Billboard Hot 100 chart. In 2001, a cover version by British vocalist Robbie Williams and Australian actress Nicole Kidman reached number one in the UK Singles Chart.
The most successful and best-known version of "Somethin' Stupid" was issued in 1967 as a single by Nancy Sinatra and Frank Sinatra and subsequently appeared on Frank's album The World We Knew.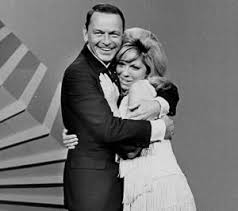 Frank had played Parks' recording to his daughter's producer, Lee Hazlewood, who recalled "He asked me, 'Do you like it?' and I said, 'I love it, and if you don't sing it with Nancy, I will.' He said, 'We're gonna do it, book a studio.'" Their rendition was recorded on February 1, 1967, after Frank had finished his collaboration with Antonio Carlos Jobim earlier in the day. Al Casey played guitar on the recording and Hal Blaine was the drummer. Hazlewood and Jimmy Bowen were listed as the producers of the single, with arrangement by Billy Strange.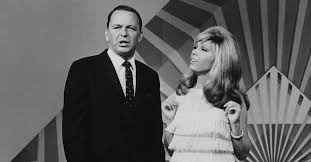 The single spent four weeks at number 1 on the US Billboard Hot 100 chart and nine weeks atop the easy listening (now adult contemporary) chart, becoming Frank's second gold single as certified by the RIAA and Nancy's third. It was the first and only instance of a father-daughter number-one song in America. Nancy Sinatra has said she thinks it's "very sweet" that some people refer to it as the "Incest Song". The single also reached number 1 on the UK Singles Chart the same year. It was also nominated for the Record Of The Year at the 10th Grammy Awards, losing to the 5th Dimension's upbeat hit song "Up, Up And Away".