Fried fish mix ( Fritto misto di pesce)
Fried fish mix ( Fritto misto di pesce)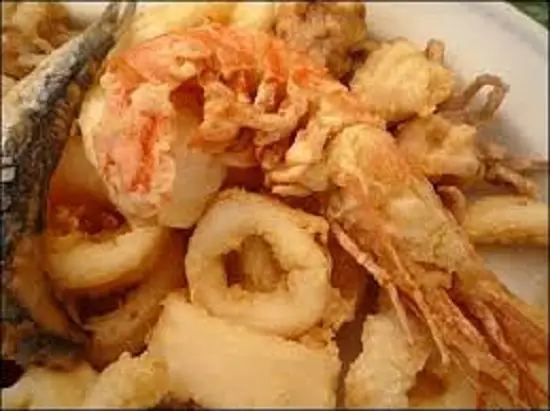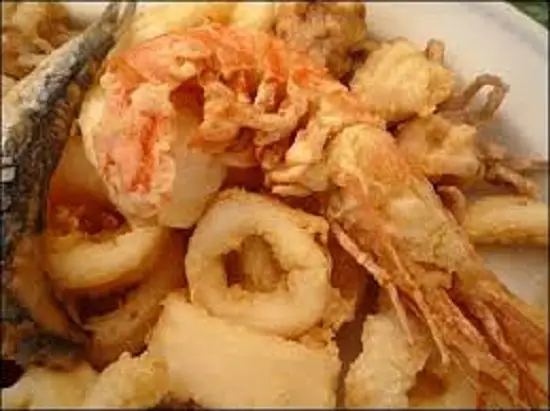 From  ( Rimini- Adriatic Riviera). It's so tasty,. You can see whole families at restaurants sharing generous portions of this fried mix: the most common mix is made of shrimps and squid rings but you can add anchovies (fresh, not salted), little fish of any kind, even some vegetables like courgettes' sticks.
For 4 serves you need:
 7 oz. squid rings
7 oz. cleaned shrimps (just leave tails)
5 oz. anchovies
5 oz. courgettes chopped in sticks
flour
2 lemons
salt
oil frying
 If the fish is wet dry it with kitchen paper,
pass it in the flour and shake a little to keep exceeding flour off.
Do the same with courgettes' sticks.
Fry fish and vegetable in a large pan filled with hot frying oil, not too much fish altogether, remember that courgettes need few minutes more than fish to get ready.
Drain the oil putting the fried fish on kitchen paper, add salt and serve immediately with lemon segments.