Garlic Carrots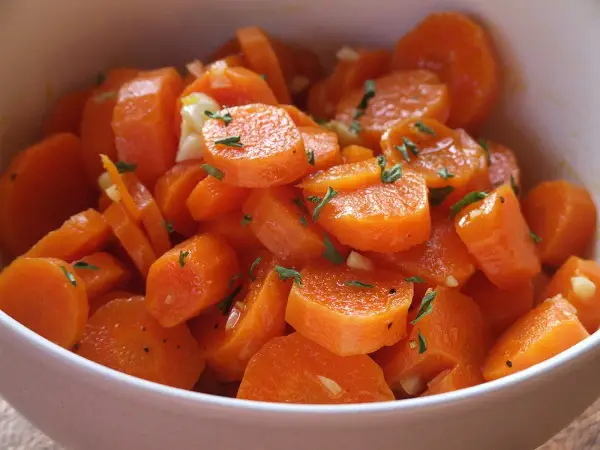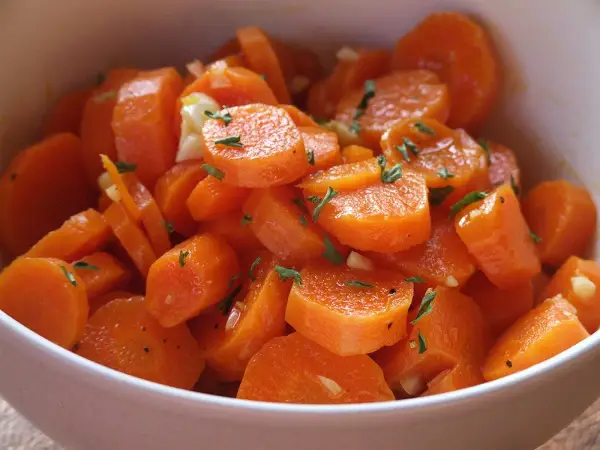 Ingredients:
    6 large carrots, peeled and sliced thinly

    2 Tbsp butter

    3 cloves garlic, minced or pressed

    2 Tbsp water

    1 Tbsp fresh parsley, finely chopped

    1/4 tsp salt

    Ground pepper to taste
Directions:
    In large skillet heat butter over medium high until melted.

    Add carrots and stir to coat all carrots with butter.

    Add garlic and stir to combine.

    Cook, stirring occasionally until carrots are crisp tender and beginning to brown slightly, about 3 minutes.

    Add water, swirl to coat bottom and cover skillet with lid.

    Cook, steaming carrots, to desired tenderness (5 mins +).

    Uncover skillet, add parsley, salt and pepper to taste and stir to combine.

    Cook off excess liquid and serve immediately.