Glazed Sweet Potato Slices
Glazed Sweet Potato Slices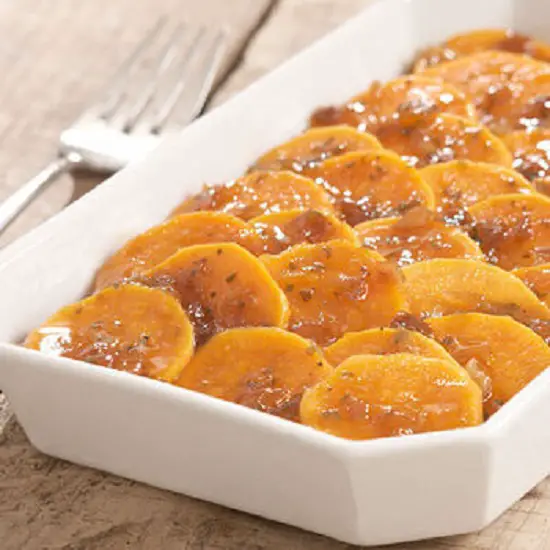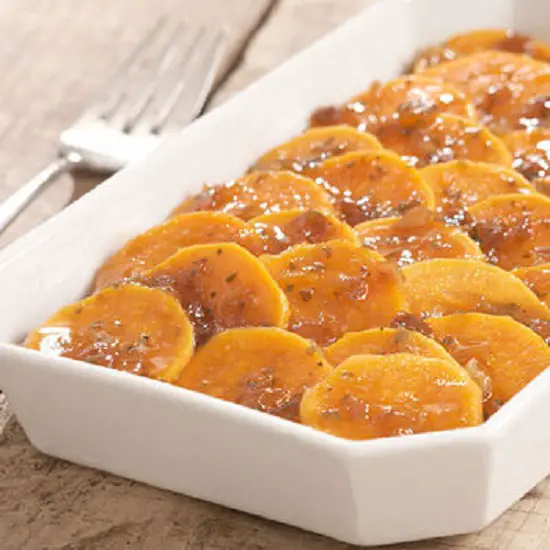 Skill

Medium

Total

Makes

4 – 6

Servings
Ingredients
2 medium sweet potatoes, peeled and cut into 1/4-inch slices

1/2 cup fresh orange juice

1/2 teaspoon dried tarragon

Salt and freshly ground black pepper to taste
Directions
Steam or boil potato slices until almost tender, about 5 minutes. Drain well.

Combine orange juice and Roasted Garlic Onion Jam in a large skillet and bring to a boil over medium–high heat. Add sweet potatoes and tarragon. Gently boil until the liquid is reduced and coats the potatoes.

Season with salt and pepper. Serve at once or cover and refrigerate until needed, then gently reheat, adding additional orange juice or water if needed.