How to make a Philly Cheesesteak
How to make a Philly Cheesesteak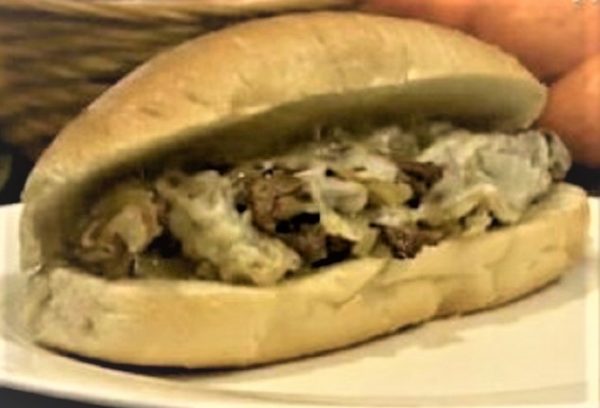 You can't visit Philadelphia without getting a cheesesteak.  Some people like it with cheese wiz, however we prefer it with Provolone cheese.  Regardless of how you like it, here are great simple directions on how you can make your own Philly Cheesesteak at home regardless of where you live.  So throw away those frozen cardboard steaks from the freezer isle in your grocery store and buy yourself a nice ribeye.  If you have never had one, we suggest you give it a try.  Then you will understand why so many people love the Philly Cheesesteak.
Step 1: Cook the onions
Chop up the onions and fry them in oil until they are soft.
Step 2: Slice up a rib-eye steak
Slice a partially frozen rib-eye steak into thin strips, discarding the fat.
Step 3: Fry the steak
Add the sliced beef to the frying pan, away from the vegetables. Season it with salt and pepper, and cook the meat until it is done.
Step 4: Separate the meat and onions into two portions
Combine the meat and onions and then divide the mixture into two separate portions in the pan.
Step 5: Add cheese
Place a couple of slices of provolone cheese on each portion and allow the cheese to melt.
Tip
You can substitute American cheese or processed cheese spread for the provolone.
Step 6: Serve on a roll
Slice the roll in two. Remove the two cheesesteak portions from the pan and place them on the two halves of the roll before serving.
Did You Know?
The Philly cheesesteak was invented in the 1930s when the owners of a hot dog shop in South Philadelphia decided to try something different for lunch.
 Hope you enjoy