How to make Soup Stocks (Beef)
How to make Soup Stocks (Beef)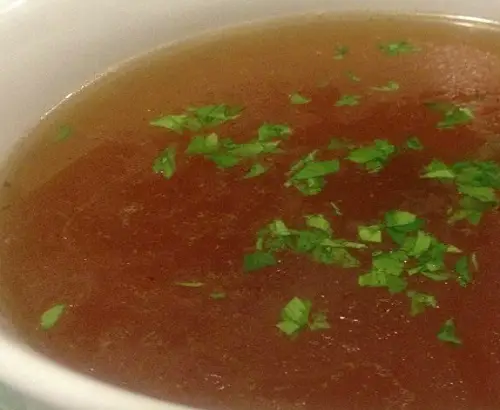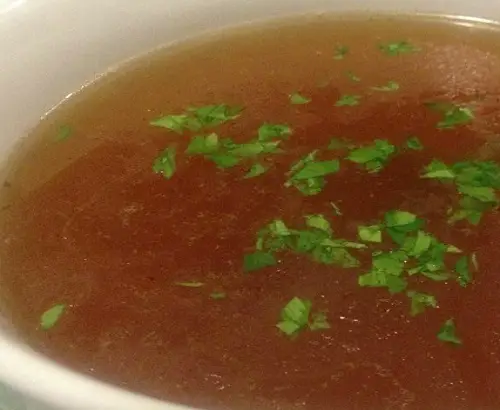 Soup stock is always a great thing to have on hand. Make a large batch and freeze some for later. Not only used for soups, but great other recipes or sauteing vegetables. Homemade broth is the best for a great risotto.
INGREDIENTS

4 or 5 lbs of meat(neck bones,pot roast, short ribs)

1 onion quartered

3 or 4 stalks of celery

4 carrots quartered

5 cloves of garlic crushed to release flavor

1 16oz can of whole tomatoes cut up

1 6oz can of tomato paste

1/2 bunch of parsley

1 tsp salt

1 tsp black peppercorns

1/2 tsp dried basil, oregano and thyme

3 bay leaves

8 quarts of cold water

PREPARATION

Place meat,bone, onions, celery and carrots in a roasting pan.

Roast at 450 degrees for about 45 minutes.

Fill a stock pot with the cold water.

Add all the meat, bones and vegetables to the water.

Add parsley, tomatoes and tomato paste.

Wrap basil, oregano,thyme and peppercorns in a cheese cloth and tie. This will keep the herbs from floating all over while still getting the flavor.

Add salt.

Simmer for about 3 to 4 hours, again do not boil, simmer.

Refrigerate overnight then skim any remaining fat off the top and your ready to use.