HOW TO PREPARE SALTED COD
HOW TO PREPARE SALTED COD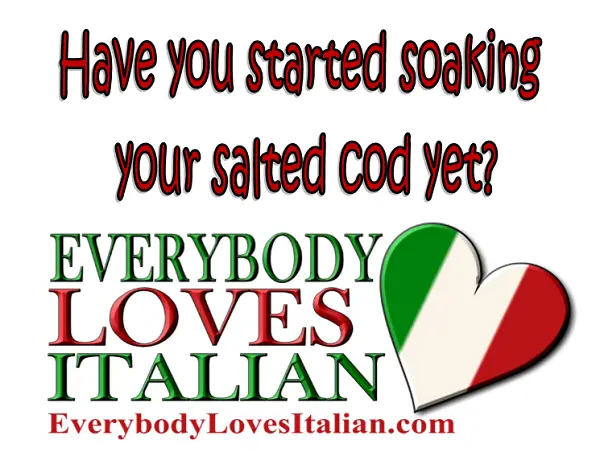 Cut the salted cod into large pieces

Soak the pieces of salted cod in a bowl of material resistant to salt, best if glass or ceramic.

Cover the bowl with plastic wrap and store into the fridge.

Replace the water into the bowl every 8-10 hours

After 24 hours, cut a little piece of salted cod and boil it for a minute, then taste to check if it is still too salty.

If the salted cod is still too salty, extend the soak 24 hours more, replacing the water every 8-10 hours.

Cook the cod immediately after soaking.