Italian Cheese Bread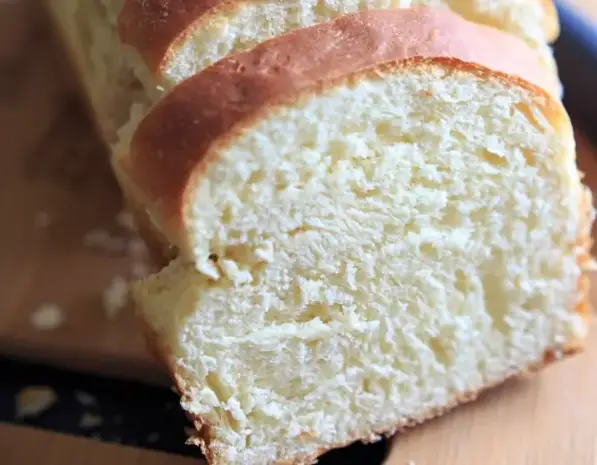 Italian Cheese Bread  for… Bread Lovers!

Ingredients:
1/4 cup warm water, 105 -115 degrees F.

1-1/4 teaspoons dry active yeast

1 teaspoon granulated sugar

2-1/2 cups all-purpose flour

3 eggs, room temperature

1 egg yolk, white reserved

4 tablespoons butter, room temperature

1 teaspoon salt

1/2 teaspoon pepper

1 cup grated Parmigiano Reggiano or Pecorino Romano cheese, or a combination of both

1/2 cup diced Fontina or Asiago cheese
Directions:
In a small bowl, dissolve the yeast and sugar in the warm water.

Let it rest until foamy, 5-10 minutes.

In the bowl of an electric mixer, combine all of the remaining ingredients except the reserved egg white and the grated and diced cheese.  Add the yeast mixture.  Using the paddle attachment or dough hook, mix on medium speed until the ingredients come together into a ball, about 3-4 minutes.  Stop the mixer once or twice to scrape down the sides of the bowl before continuing. Add the grated and diced cheese; beat until just combined.  Transfer the dough to a lightly floured surface and knead just enough to form a smooth dough ball.  Place the dough ball into a greased bowl, turning the dough over to coat the dough with oil on all sides.  Cover the bowl with plastic wrap or a clean kitchen towel and set it aside to rise for 1 hour.  The dough should be noticeably puffy although it won't have doubled in size.

Butter a 9 x 5-inch loaf pan.

Transfer the dough to a lightly floured surface and divide the dough into 3 equal pieces.  Roll each piece into a 12-inch log and braid the logs together.  Place the braid into the prepared loaf pan. Cover and set aside to rise for 1 hour or until the dough has doubled in size.

Preheat the oven to 350 degrees F.

Lightly beat the reserved egg white with 1 tablespoon of water; brush the mixture over the top of the loaf.  Bake for 35 to 40 minutes, or until the bread is golden brown (the internal temperature should be 190 – 200 degrees F).

Remove the bread from the oven and allow it to cool in the pan for 10 minutes.  If necessary, use a knife to loosen the edges and turn the bread out onto a wire rack to cool completely.  Store at room temperature in an airtight container for several days or freeze for longer storage.