Italian Heart " Bellisima" Necklace $19.99
Italian Heart "Bellisima" Necklace $19.99
*
Dominic & Frank try to bring you products that we think you might like.  Here is a necklace with an Italian Heart Charm for only $19.99.  
This would make a great gift for mom, nonna, daughter, girlfriend, or yourself.  If you know someone who is proud of their Italian Heritage, this is the perfect gift for them.
Proudly Made in The USA
Click on the picture below to buy.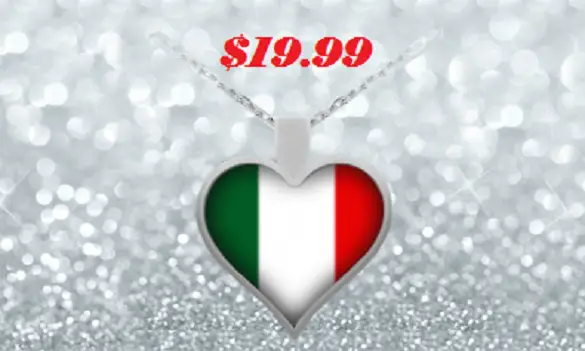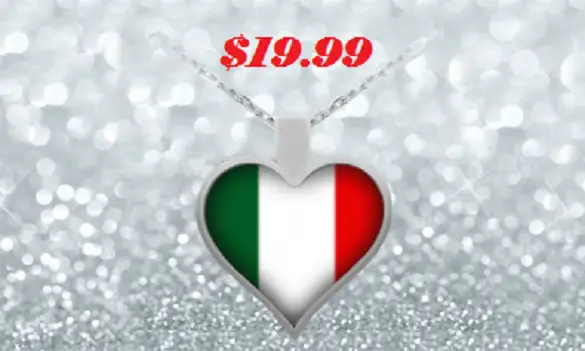 Then join Dominic and Frank on Facebook at Everybody Loves Italian where we forever Celebrate Life, Love and the Italian Experience. 
Visit us on the Web at www.EverybodyLovesItalian.com