Al Di La' – Jerry Vale – Al Di La'
Jerry Vale (born Gennaro Luigi Vitaliano; July 8, 1930 – May 18, 2014) was an Italian American singer. Always a Gentleman, Jerry was known for his soft Italian voice.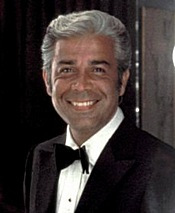 Jerry Vale made many albums.  Some of them included Innamorata, Al Di La, You Don't Know Me, Old Cape Cod, and Have You Looked into Your Heart. Jerry appeared as himself in many movies examples of which would include Goodfellas and Casino.
Al Di La' – Jerry Vale
"Al di là" (English translation: "Beyond") was the Italian entry in the Eurovision Song Contest 1961.
It was performed in Italian by Betty Curtis at the Palais des Festivals in Cannes, France on 18 March 1961 and won the Sanremo Music Festival that same year.
Interesting Facts
Al Di La was also recorded by Italian-American singer Connie Francis in Italian in 1962, and she re-recorded it in a bilingual version later during the same year.
Composer Donida is best known in America for writing "Uno Die Tanta," or "I (Who Have Nothing)". English lyricist Drake also wrote the lyrics for such songs as "Quando, Quando, Quando" and "Good Morning Heartache", and both the music and lyrics for "It Was a Very Good Year".
Listen to Jerry by clicking on the
Video Below