Lamb and Pork Meatballs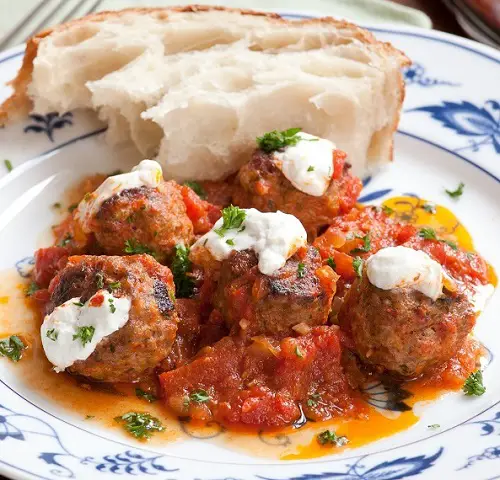 Ingredients
Makes 8 servings of 2 meatballs per each serving
5 cloves garlic – minced

1 large egg

1 tbsp dried rosemary

1 tsp sea salt

.5 tbsp cracked black pepper

1/3 cup glutino gluten free breadcrumbs

1/2 pound of ground New Zealand lamb

1/2 pound lean ground pork
Directions
Mix ingredients well

Using your hands, shape the meatballs into roughly 2-ounce rounds, or the size of golf balls. Place these onto your greased roasting tray, inches apart from each other.

Set your meatballs aside in a chilled area and allow them to firm up briefly for roughly 20 minutes.

Once they firm up, roast these until fully cooked and golden brown, roughly 30 minutes. Drain any excess oils and liquids from the roasting tray once done.