Lemon Chicken Scaloppini with Broccoli
Lemon Chicken Scaloppini with Broccoli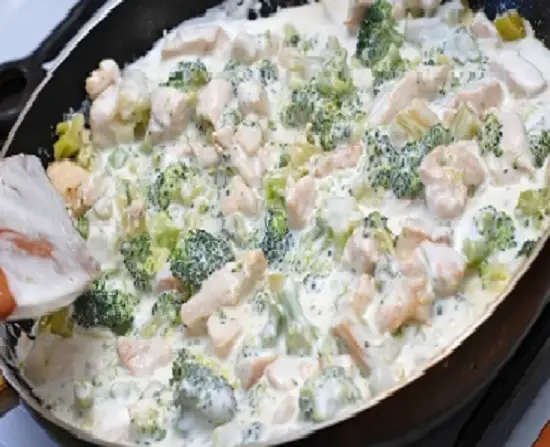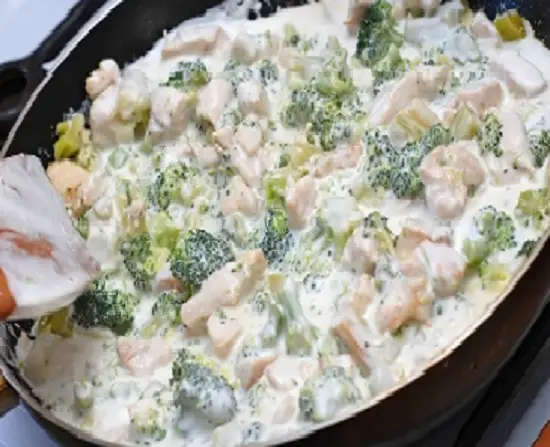 When left in the refrigerator overnight the flavor of the basil and lemon increased. That's when I added the Parmesan cheese on top.
INGREDIENTS
4 boneless chicken breasts, butterflied and pounded thin or cut into pieces.

1 cup of flour for dredging

2 eggs, beaten

1/4 cup of milk

4 Tbls of butter

2 Tbls of vegetable oil

1 bunch of broccoli, steamed and cut into florets

4 long green onions, chopped

2 cloves of garlic minced

8 baby Portobello mushrooms, sliced

1 1/2 cups of heavy whipping cream

6 fresh basil leaves, choppped

2 Tbls of lemon zest

Juice from 3 lemons

1/2 tsp of salt

1/2 tsp of freshly grated black pepper

1/4 cup of fresh flat leaf parsley, chopped

Serve over pasta (optional)

PREPARATION

In a small bowl mix the flour with a 1/4 tsp of salt and a 1/4 tsp of pepper.

In another small bowl beat the eggs and the milk together.

Dip the chicken in the egg mixture.

Dredge the chicken in the flour, shake off the excess flour and refrigerate for about an hour.

Sauté the chicken in 2 Tbls butter and 1 Tbls oil until lightly browned, about 3 minutes on each side.

Squeeze the lemon juice all over the top of the chicken while frying. Be careful because the oil will slightly splatter.

Drain on a paper towel.

In a large frying pan sauté the onions, garlic and mushrooms for 3 minutes in the remaining butter and oil.

Add the cream, lemon zest and basil and simmer for around 15 to twenty minutes until cream is bubbly and thick.

Add the steamed broccoli to heat through for 2 minutes.

Season with the remaining salt and pepper.

Plate the lemon chicken scaloppini and spoon over the broccoli sauce and garnish with parsley.