Meatballs With Potato (Polpette alle Patate)
Meatballs With Potato 
(Polpette alle Patate)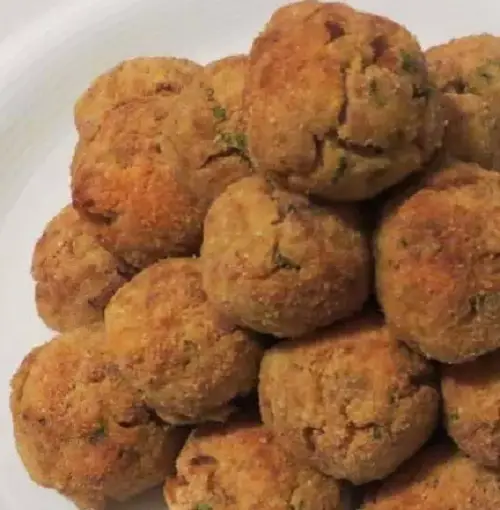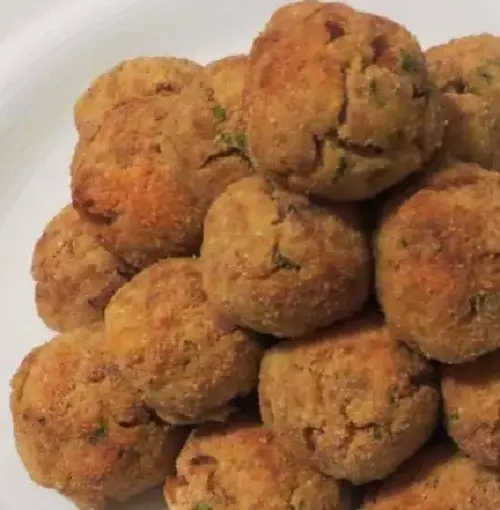 Ingredients:
2 potatoes, boiled and drained
11 oz (300 grams) lean beef, finely chopped
2 mortadella slices, finely chopped
1 egg, lightly beaten
1 tablespoon Parmigiano cheese, freshly grated
1 fresh flat-leaf parsley sprig, chopped
2 oz (50 grams) breadcrumbs
2 tablespoons extra virgin olive oil
Salt and pepper
Directions:
Mash the potatoes in a bowl while they are still hot and mix in the beef, mortadella and egg.
Stir in the Parmigiano cheese and parsley and season with salt and pepper.
Shape the mixture into eight balls.
Spread out the breadcrumbs in a shallow dish and rol1 the meatballs in them to coat.
Heat the olive oil in a frying pan, add the meatballs and cook, turning frequently, until golden brown all over and cooked through.
Remove with a fish slice and drain on kitchen paper. Serves 4.