New Year's Risotto with Shrimp and Champagne
New Year's Risotto with Shrimp and Champagne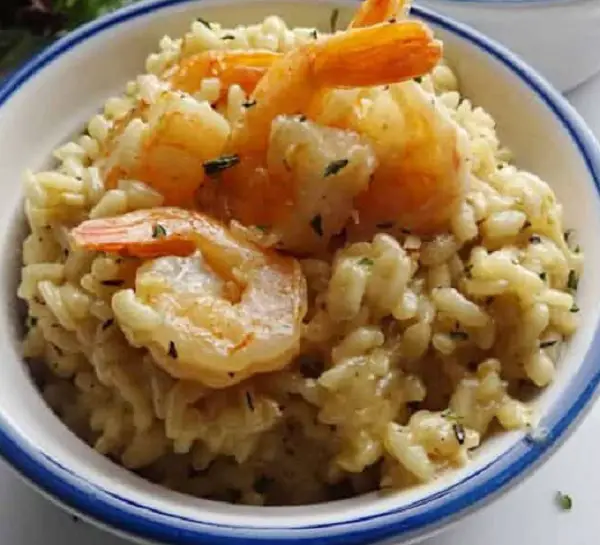 Ingredients:
(Serves 4)
1 pound shrimp, cleaned and shelled

3 cups fish stock

6 tablespoons unsalted butter, divided

1 small onion, finely chopped

1 garlic clove, minced

1-1/2 cups risotto rice

6 ounces Champagne

Salt and pepper
Directions:
In a saucepan, bring the fish stock to a simmer and keep over low heat.

In another saucepan, melt 4 tablespoons of butter.

Add onion and garlic to the butter and cook 3-4 minutes until soft.

 Add the rice and stir for 1 minute.

Add half of the Champagne and stir until evaporated.

 Begin to add hot fish stock one ladle-full at a time, stirring after each.

  Add more stock after each ladle-full is absorbed.

 Keep adding stock until the rice is tender and creamy, about 20 minutes.

Add the shrimp and cook until they turn pink.

Stir in the remaining Champagne, butter, salt and pepper to taste.

Serve immediately.