No-Bake Cannoli Cheesecake
No-Bake Cannoli Cheesecake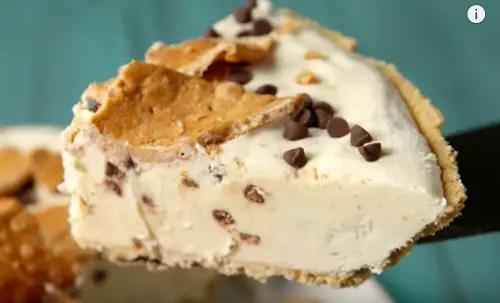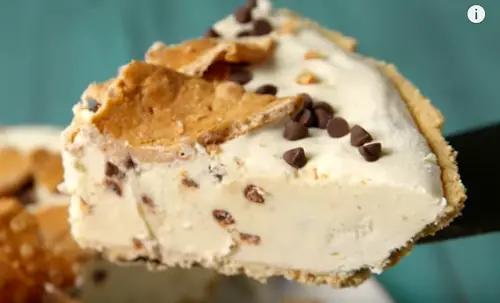 INGREDIENTS
2 8-oz. bars cream cheese, softened at room temperature

1 1/2 c. heavy cream

1 c. ricotta

2/3 c. powdered sugar

1 tbsp. lemon zest

2 tsp. vanilla extract

2 tsp. ground or freshly grated nutmeg

2 tsp. ground cinnamon

1 store-bought graham cracker crust

1 1/2 c. mini chocolate chips

1 c. crushed cannoli shells, for garnish (optional)
DIRECTIONS
In a stand mixer or large bowl with hand mixer, beat cream cheese until fluffy.

Add heavy cream and beat until fluffy, then add ricotta and powdered sugar and beat until fluffy.

Stir in lemon zest, vanilla extract, nutmeg, and cinnamon, then fold in 1 cup mini chocolate chips.

Transfer to graham cracker crust.

Top with remaining mini chocolate chips and crushed cannoli shells.

Freeze until firm, at least 3 hours.

Let soften 15 minutes before serving, then slice.

Keep in the freezer or fridge.
Recipe from Delish