Pan-Seared Salmon with Dill Sauce Recipes
Pan-Seared Salmon with Dill Sauce Recipes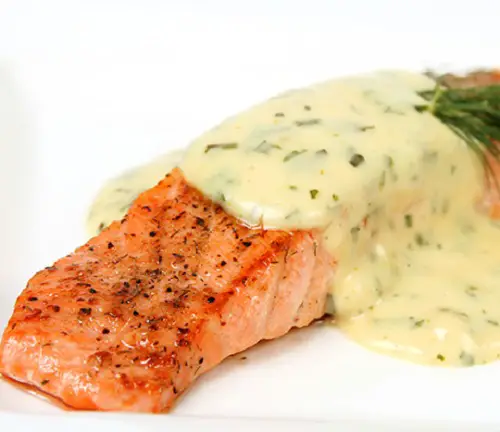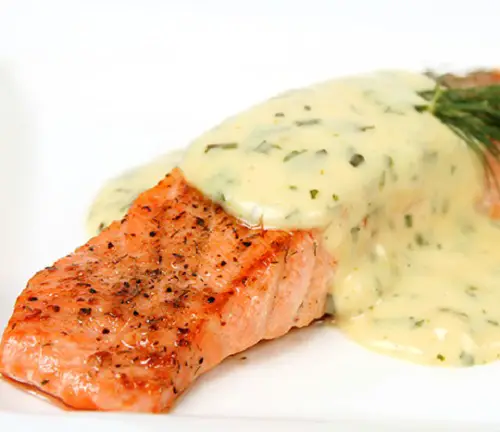 Ingredients
thick cut salmon fillets, skin in place

salt & pepper

extra virgin olive oil

lemon wedges for serving
Dill Sauce
4 tbsp (low-fat) Greek yogurt

fresh dill, chopped + more for garnish

1 small garlic clove, minced or grated

salt & white pepper
Directions
Combine yogurt, dill, and garlic into a small bowl and mix well. Season with salt & pepper and set aside.

Heat a few tablespoons of olive oil in a medium skillet over a med-high heat. Season both sides of the salmon with salt & pepper.

When oil is hot, add the salmon fillets, skin side down.

Turn fish over once skin is well-browned & crispy but not burnt. This should take 4 to 5 minutes.

Continue to sear, flesh-side down, for about another 3 minutes. This will give you a fillet that is med-rare to medium internally. Cook more or less depending upon your own preferences.

Serve immediately  garnished with chopped dill and accompanied with dill sauce and lemon wedges.
Notes
Although the dill sauce may be prepared and served immediately, it is best when prepared a few hours in advance and allowed to sit so the flavors meld together. I prefer to serve it at room temperature and will allow it to sit on a counter for about an hour before serving.