Parmesan Crisps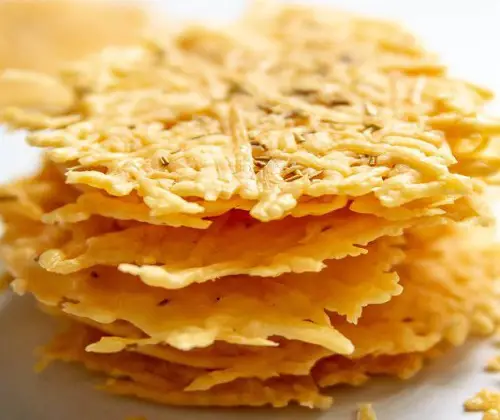 Ingredients
1 ounce Parmigiano-Reggiano cheese, grated (about 1/4 cup)
Preparation
Preheat oven to 350°.

Spread 2 teaspoons cheese evenly into a 2-inch circle on a parchment-lined baking sheet; repeat 5 times, leaving 1 inch between circles.

Bake at 350° for 8 minutes or until golden.

Remove pan from oven; carefully lift crisps from pan with a spatula, and place on a wire rack.

Cool cheese crisps completely.