Parmesan-Lemon Grilled Fennel
Parmesan-Lemon Grilled Fennel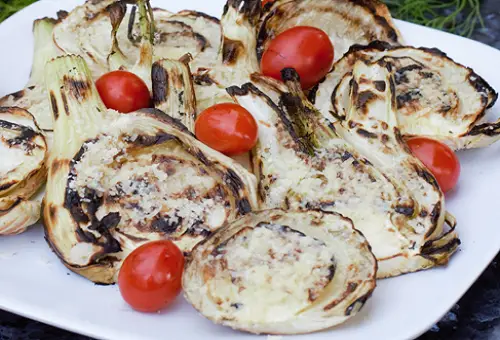 Ingredients
    2 fennel bulbs

    2 t. olive oil

    2 t. lemon juice

    2 T. parmesan grated

    1 t. coarse salt
Instructions
    Preheat the grill.

    Remove the roots from the fennel bulbs, leaving the core intact. Slice each bulb into quarter-inch wedges.

    Brush both sides with olive oil and set on the grill.

    Grill each side of the fennel for about 10-12 minutes, until slightly charred and centers are tender.

    Remove from the grill and immediately sprinkle with lemon juice, parmesan, and salt. Serve warm.