Luciano Pavarotti & Barry White ….. My Everything
Luciano Pavarotti and Barry White
 My Everything
*
For those that haven't seen this it's priceless and an example of the personal outreach of both Luciano Pavarotti and Barry White touching all ends of the musical spectrum. They appeared together to sing Barry's hit song My First, My Last, My Everything.
Wonderful Together
*
There is nothing to be said about our beloved Luciano Pavarotti that hasn't already been said over a million times. Luciano was one of the most successful and adored performers of our time.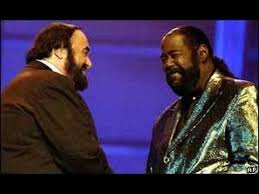 Barry Eugene Carter (September 12, 1944 – July 4, 2003), better known by his stage name Barry White, was an American singer-songwriter, musician, record producer and composer.
A three-time Grammy Award–winner known for his distinctive bass-baritone voice and romantic image, White's greatest success came in the 1970s as a solo singer and with The Love Unlimited Orchestra, crafting many enduring soul, funk, and disco songs such as his two biggest hits: "You're the First, the Last, My Everything" and "Can't Get Enough of Your Love, Babe".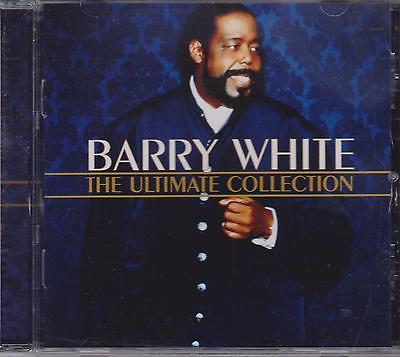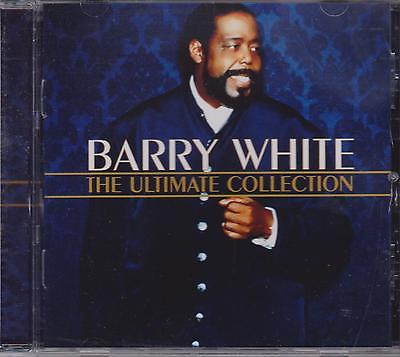 During the course of his career in the music business, White achieved 106 gold albums worldwide, 41 of which also attained platinum status. White had 20 gold and 10 platinum singles, with worldwide record sales in excess of 100 million, and is one of the best-selling music artists of all time. His influences included James Cleveland, Ray Charles, Aretha Franklin, Elvis Presley, The Supremes, The Four Tops, and Marvin Gaye.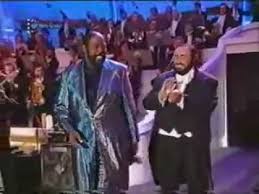 On September 20, 2004, White was posthumously inducted into the Dance Music Hall of Fame at a ceremony held in New York. On September 12, 2013, which would have been White's 69th birthday, he was posthumously awarded the 2,506th star on the Hollywood Walk of Fame at 6914 Hollywood Blvd in the category of recording. The show Counting Cars paid tribute to White by restoring the last car he owned for his widow, Glodean.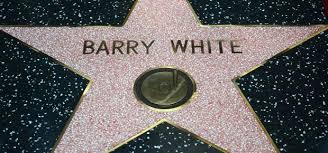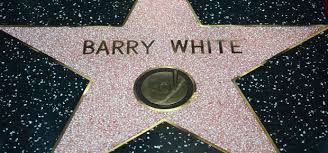 In an obituary affectionately referring to White by his familiar nickname, 'The Walrus of Love,' the BBC recalled "the rich timbres of one of the most distinctive soul voices of his generation, about which it was once said: 'If chocolate fudge cake could sing, it would sound like Barry White.'".
Two great singers on stage together.  
Hope you enjoy!
Join Joanne and Frank on Facebook at
and