Perry Como Show – Connie Francis – November 18, 1959
Perry Como – Kraft Music Hall
Connie Francis 
Singing Two Italian Favorites November 18, 1959
This is the Perry Como Kraft Music Hall show filmed on November 18, 1959. One of the featured artists is a young Connie Francis in preparation for her concert at Carnegie Hall.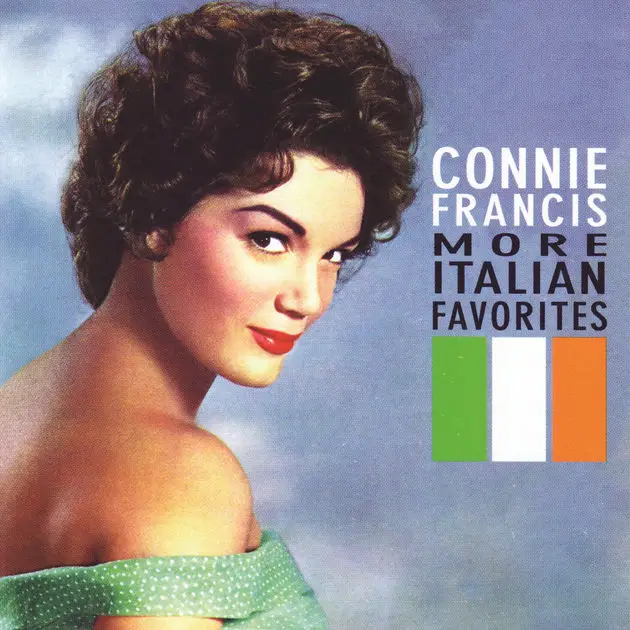 It's a pleasure to watch Mr. C. as he performs by… well by… just being himself. The consummate Gentleman. 
Watching the Perry Como Show exemplifies how much different things are today then they were then. 
An example of Como's popularity came in 1956, when Life conducted a poll of young women, asking them which man in public life most fit the concept of their ideal husband: it was Perry Como. A 1958 nationwide poll of U.S. teenagers found Perry Como to be the most popular male singer, beating Elvis Presley, who was the winner of the previous year's poll. At one point, his television show was broadcast in at least 12 other countries.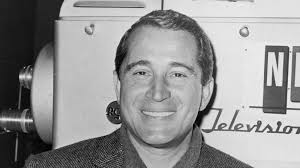 Como received five Emmys from 1955 to 1959, a Christopher Award (1956) and shared a Peabody Award with good friend Jackie Gleason in 1956. He was inducted into the Academy of Television Arts & Sciences Hall of Fame in 1990 and received a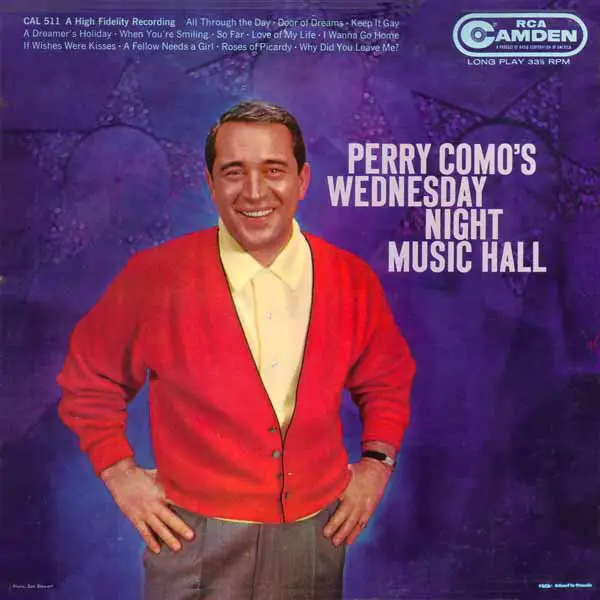 Posthumously, Perry Como received the Grammy Lifetime Achievement Award in 2002; he was inducted into the Long Island Music Hall of Fame in 2006. He has the distinction of having three stars on the Hollywood Walk of Fame for his work in radio, television, and music. Bing Crosby once described him as, "the man who invented casual".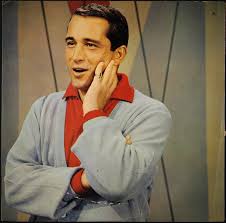 In 1959, Como moved to Wednesday nights, hosting Perry Como's Kraft Music Hall weekly for the next four years.
Perry Como became the highest-paid performer in the history of television to that date, earning mention in the Guinness Book of World Records. Como himself took part in none of this; his production company, Roncom, named for son Ronnie Como, handled the transaction along with all other Como business matters. Como also had control of the show which would replace his during the summer television hiatus. While "Mr. C." was having a holiday, viewers would see Perry Presents, beginning in 1959.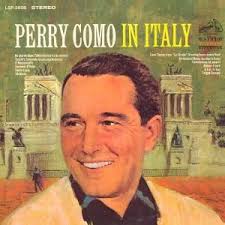 Filming for the Kraft Music Hall Christmas show that was aired on December 17, 1964 began at the Vatican November 7. By special permission of Pope Paul VI, Como and his crew were able to shoot segments in the Vatican gardens and other areas where cameras had never been permitted previously. The show featured the first television appearance of the Sistine Chapel Choir, and also the first time a non-choir member (Como) sang with them. The choir performed a Christmas hymn in Latin written by their director, Domenico Bartolucci, called "Christ Is Born", as part of their presentation. Como asked his associate, Ray Charles, to write English lyrics for the song, using it many times on both television shows and his Christmas albums.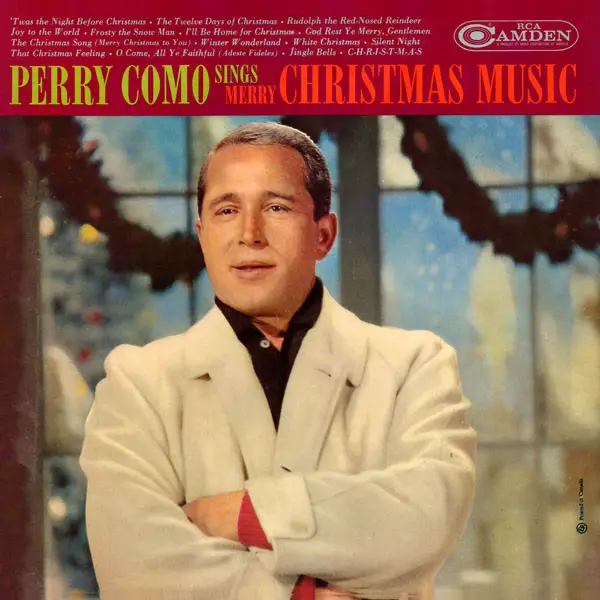 Sit back and watch/listen to the Perry Como Kraft Music Hall Show featuring Mr. C and Connie Francis. Wonderful to watch.
PRICELESS VIDEO BELOW