Pork loin with shallots and balsamic vinegar glaze
Pork loin with shallots and balsamic vinegar glaze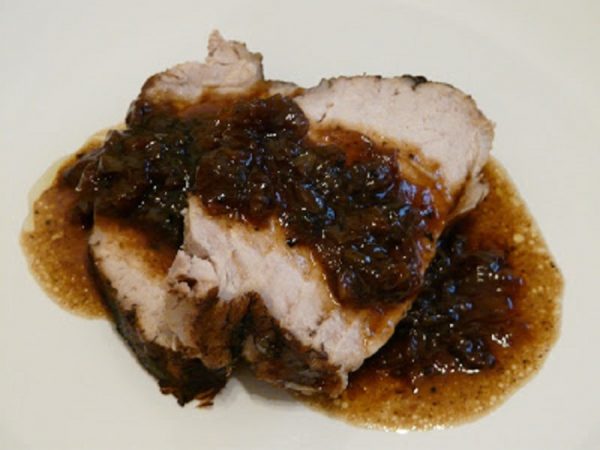 4-6 serving:
7 medium shallots
1/4 cup balsamic vinegar
salt & pepper
1 garlic clove
4 tablespoons extra virgin olive oil
1 and 1/2 pound pork loin
Directions
1 cup water In the pressure-cook pot or in a plain pot pour oil and add the garlic clove, turn on the fire then add the meat and let it brown on every side.
Add the sliced shallots and let them golden with the meat then pour vinegar, pepper and salt.
Cook on medium heat for a couple of minutes then add water then close the pressure-cook pot, put the heat on maximum until it whistle then turn heat to low and cook for about 15 minutes.
If you use a plain pot add water and close with a lid, turn fire to low and cook until ready. When the meat is done take it off the pot and if the sauce is too loose turn heat on and let it reduce until it's tick like a glaze. Slice the meat when it's cold then re-heat with sauce and serve
Join Joanne and Frank on Facebook at
and