Prosciutto & Apricot Flatbread
Prosciutto & Apricot Flatbread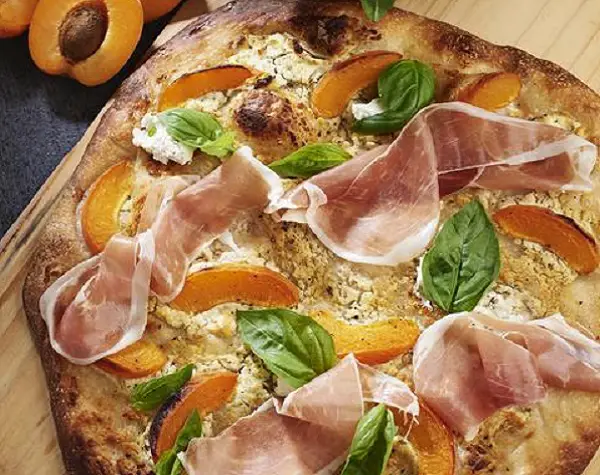 INGREDIENTS
Serves 4
    1½ pounds pizza dough, at room temperature

    8 oz fresh goat cheese

    3 fresh apricots, cut into thin wedges

    Fresh Basil Olive Oil Salt & Pepper
DIRECTIONS
Heat oven to 450°F.

Divide pizza dough in half. Grease a rimmed baking sheet with olive oil and, using your fingertips, stretch and pull the flatbread into two round shapes, each about half an inch thick.

Spread and dot goat cheese over each flatbread. Scatter apricot wedges over top of each. Season each with black pepper, drizzle lightly with olive oil and bake until dough is fully cooked and beginning to brown and crisp at the edges, 15-20 minutes.

When done, drape prosciutto slices evenly over top and garnish with fresh basil leaves, cut into wedges or strips, and serve.