Pumpkin Peanut Butter Dog Biscuits
Pumpkin Peanut Butter Dog Biscuits
Pumpkin Peanut Butter Dog Biscuits
Written Recipe Below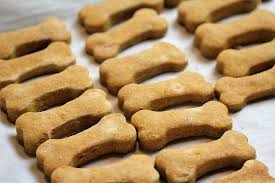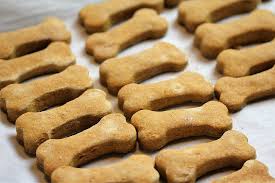 Makes 2 to 3 dozen treats depending on your size of cookie cutter.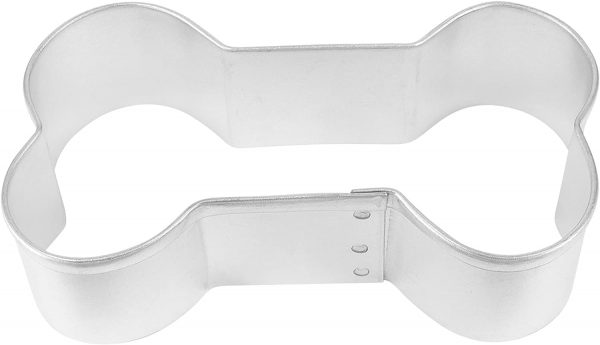 Ingredients
2 tablespoons peanut butter (creamy or chunky)

make sure the peanut butter does not contain xylitol, a sugar alcohol used as a sweetener.

The most popular brands of peanut butter, such as Jif, Skippy, Smuckers and Peter Pan are all xylitol-free.

May 19, 2020

½ cup canned pumpkin puree

2 eggs

2½ cups whole wheat flour

½ teaspoon salt

½ teaspoon ground cinnamon

Decorative cookie cutters optional
Procedure
Preheat your oven to 350°F.

Line two rimmed baking sheets with parchment paper or a silicone baking mat.

To the bowl of a stand mixer fitted with a paddle attachment add peanut butter and pumpkin, mix on medium for 1 minute. Add eggs, mix until well combined, scraping the sides of the bowls as needed. To a separate medium mixing bowl add flour, salt and cinnamon, whisk to combine. Add the dry ingredients into the wet ingredients and mix until combined. The mixture will be very dry. Add water one tablespoon at a time until a workable dough is achieved.

Cover and move bowl to refrigerator for 30 minutes.

Lightly flour a clean working surface. Turn out the dough and form into a disc. Using a rolling pin, roll dough into a disc 1/4-inch thick.

Using a bone-shaped cookie cutter, cut out shapes and transfer the cut outs to the lined baking sheet. Re-roll dough scraps and cut out additional shapes.

Transfer baking sheets to preheated oven and bake for 40 minutes. If necessary, bake for additional time until cookies are hard and crunchy like graham crackers.