Rigatoni con La Pajata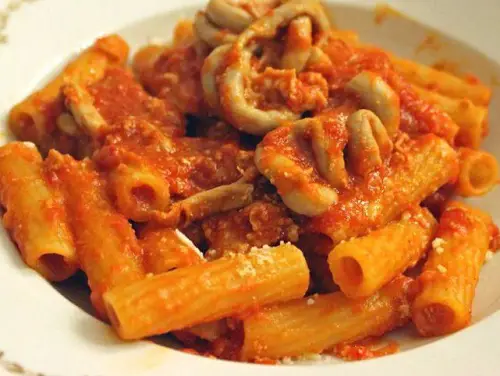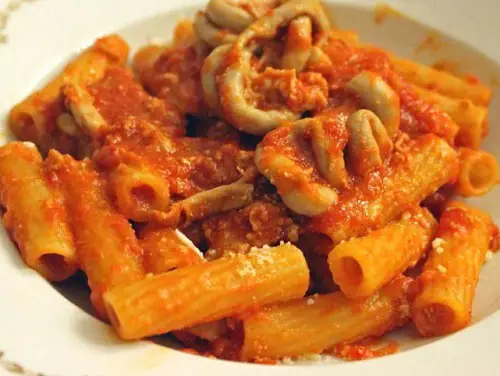 Ingredients for 4 people:
Calf intestine chopped 1.5 kg
rigatoni 400 gr
tomato sauce 500 gr
½ onion
½ clove of garlic
½ cup of dry white wine
1 clove
olive oil
coarse salt
grated pecorino cheese
pepper.
PREPARATION
Put to heat the oil in a pan and, when it is hot pour the meat, add the salt, cloves and sprinkle with pepper. Let cook over low heat to prevent the "pajata" stick to the bottom. When it is well browned, add the sliced ​​onion and half crushed garlic. Saute over and sprinkle with white wine, then cover the pan and simmer for about 15 minutes. Add the tomato puree and stir with a wooden spoon, continue cooking for about an hour. Turn off the heat and let stand. Boil the pasta in plenty of boiling salted water, and when it is ready pour into a large bowl in which you put a ladle of the pajata sauce, then stir and sprinkle with grated pecorino cheese. Stir, put in warm bowls portion and add a little of pajata sauce on each bowl and serve hot.