This roasted tomato sugo is just next level!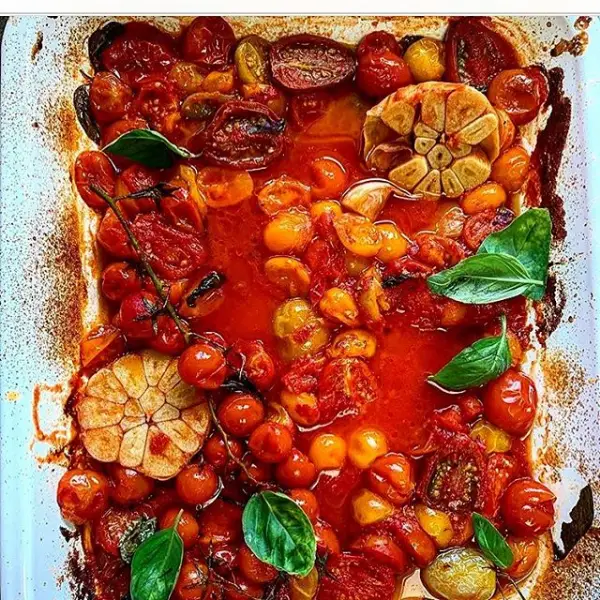 Simply halve a few punnets of cherry or heirloom tomatoes,
mix with 200 gr of tinned chopped tomatoes,
a few tablespoons of olive oil,
a head of garlic cut in half (cut side down for the first 20 min, then cut side up)
 a dash of balsamic vinegar.
Roast at 180 C for 30-35 minutes. Taste, squeeze some of that soft garlic into the sauce, season to your liking and
dress some al dente penne, rigatoni or even tagliatelle with it. Like I said… Next level!