Rock & Roll History – Johnny Rivers – "Poor Side of Town"
Rock & Roll History
Johnny Rivers 
"Poor Side of Town"
*
Johnny Rivers was born as John Henry Ramistella in New York City, of Italian ancestry.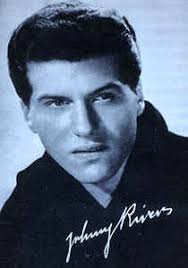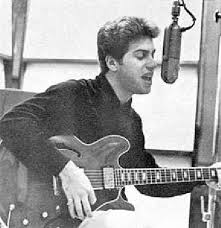 His family moved from New York to Baton Rouge, Louisiana. Influenced by the distinctive Louisiana musical style, Rivers began playing guitar at age eight, taught by his father and uncle.
Johnny (Rivers) Ramistella formed his own band, the Spades, and made his first record at 14, while he was a student at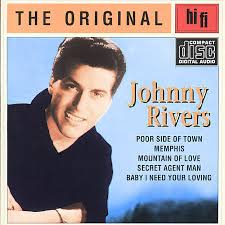 Some of their music was recorded on the Suede label as early as 1956.
On a trip to New York City in 1958, Ramistella met Alan Freed, who advised him to change his name to "Johnny Rivers" after the Mississippi River, which flows through Baton Rouge. Freed also helped Rivers gain several recording contracts on the Gone label. 
From March 1958 to March 1959, Johnny Rivers released three records which did not sell well.
Johnny Rivers returned to Baton Rouge in 1959, and began playing throughout the American South alongside comedian Brother Dave Gardner. One evening in Birmingham, Rivers met Audrey Williams, Hank Williams' first wife. She encouraged Johnny Rivers to move to Nashville, where he found work as a songwriter and demo singer. Johnny Rivers also worked alongside Roger Miller. By this time, Rivers had decided he would never make it as a singer, and song writing became his priority.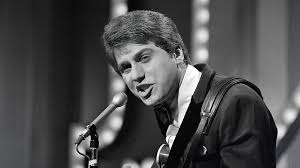 *
Johnny Rivers career total is 9 Top 10 hits on the Billboard Hot 100 and 17 in the Top 40 from 1964 to 1977; he has sold well over 30 million records.
*