Rock & Roll History – The Chimes – "Once in a While" – 1961
Rock & Roll History 
The Chimes 
"Once in a While"
1961
*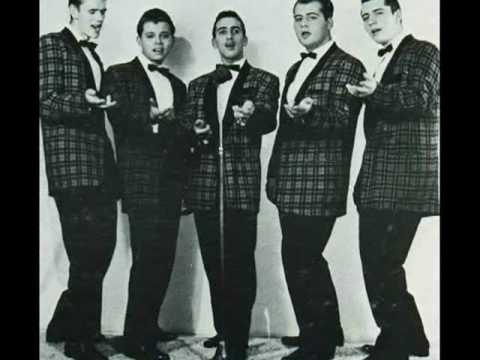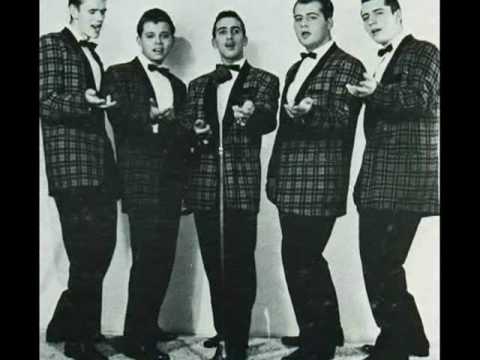 The Chimes came together under the direction of lead singer Lenny Cocco in the mid-1950s. Their first single  "Once in a While", peaked at #11 on the Billboard Hot 100 in 1961.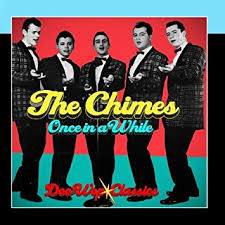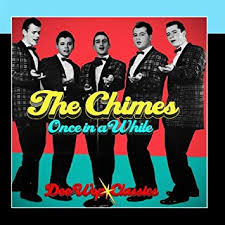 "Once in a While" is a popular song, written by Michael Edwards with lyrics by Bud Green. The song was published in 1937.
The song is a much-recorded standard. Tommy Dorsey's recording in 1937 went to number one in the United States.
One of the best-known recordings was made by Patti Page in 1952 (on Mercury 5867). But the song was revived in doo-wop style by the Chimes in 1960, and their version peaked at number eleven on the Billboard Hot 100 in January 1961.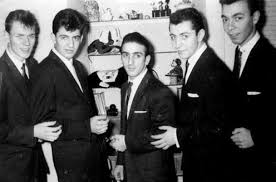 For those of us that don't understand what the heck Doo Wop is or was a little explanation is warranted. 
Doo-wop is a genre of rhythm and blues music developed in the 1940s by African American youth, mainly in the large cities of the upper east coast including New York. It features vocal group harmony that carries an engaging melodic line to a simple beat with little or no instrumentation.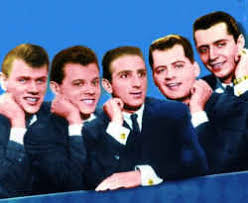 Lyrics are simple, usually about love, ornamented with nonsense syllables, and often featuring, in the bridge, a melodramatically heartfelt recitative addressed to the beloved. Gaining popularity in the 1950s, doo-wop enjoyed its peak successes in the early 1960s, but continued to influence performers in other genres.
Still can't get enough of this type of music. Simple and usually heartfelt it will never go away. Love the harmony. Enjoyed the groups and personalities of the day. It was a much more innocent time that in some ways we all pine for. Hope you enjoy this one by the Chimes from 1961. 
*