SAVORY Sauteed Spinach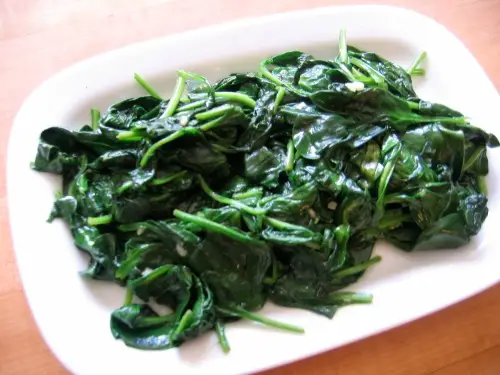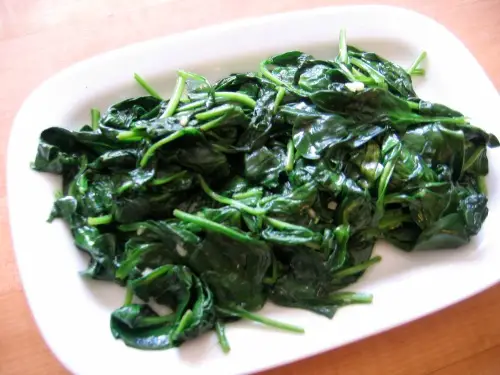 This Spinach recipe is quick and easy and should compliments many main dish recipes.
INGREDIENTS
2 pounds of fresh spinach, stemmed and washed

2 cloves of garlic, chopped

2 Tbls of pine nuts

3 Tbls of extra-virgin olive oil

1/2 tsp of salt

1/2 tsp of fresh ground black pepper

PREPARATION

In a large pan sauté the garlic and pin nuts in the olive oil for 2 minutes.

Add the spinach and sauté for 2 minutes more until spinach is wilted.

Season with salt and pepper and serve.

Serves 4 people.