Sciumette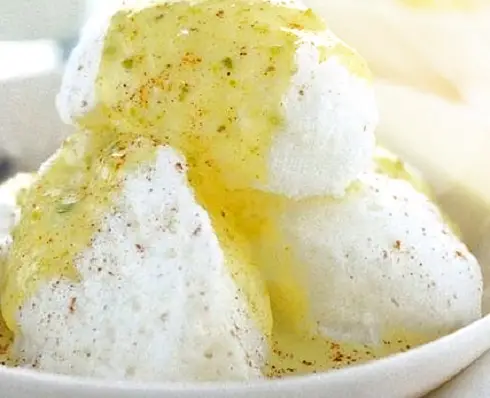 Ingredients ::
5 eggs
1 liter of milk
sugar 100g
pistachios 50 gr
1 tablespoon of flour
ground cinnamon.
PREPARATION
Soften pistachios, if dry, in warm water then crush them in a mortar and set aside.
Separately in a saucepan heat the milk leaving aside half a glass.
In a bowl, whip the egg whites until stiff with 50 grams of sugar with a spoon and add them gradually to boiling milk. Wait curdle and remove them with a slotted spoon and let drain in a sieve.
Remove the milk from the heat and join the crushed pistachios and the remaining sugar, then the flour and finally the beaten egg yolks, mix well and put the pan back on the heat and cook on slow fire until the cream will be soft and smooth.
Arrange the "sciumette" in a dish and cover with hot cream sprinkled with cinnamon.