Sicilian Tetù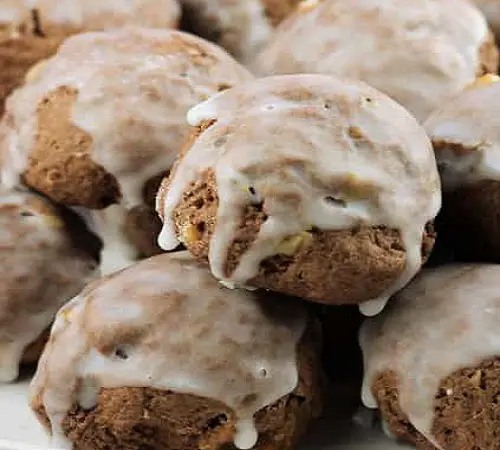 Italian Chocolate Cookies, Sicilian chocolate spice cookies called by many names depending on where they are made in Sicily. They can be referred to as tetù, toto, or even tutu. This term apparently means 'for you and for me' or 'one for you and one for me'. 

Ingredients
for 6 people:
00 flour 500g

peeled almonds 150g

lard 150 gr

caster sugar 150g

1 egg

2 egg whites

1 teaspoon of vanilla extract

icing sugar 250g

3 tablespoons of unsweetened cocoa

bicarbonate

milk

salt.
PREPARATION
Mix the flour with a pinch of baking soda, then add the egg, granulated sugar, vanilla, lard, almonds finely chopped and a pinch of salt.

Mix thoroughly, adding a little at a time, the necessary milk to obtain a mixture sufficiently soft then, create some little rolls and from these, unplug many balls the size of a walnut.

Arrange them on a baking tray lined with baking paper and place in preheated oven at 170 ° C for 30 minutes.

Besides, beat the egg whites and add the sifted powdered sugar;

Beat vigorously with a whisk pastry for about 10 minutes until obtain a cream smooth and dense.

Add 3 tablespoons of cocoa and brush the warm cookies with icing and finally let them dry in the oven at 150 ° C for 5 minutes.