Vavalucci Siciliano – Snails Sicilian Style Recipe – Very Cute Video
Vavalucci / Babalucci
How to Cook Snails Sicilian Style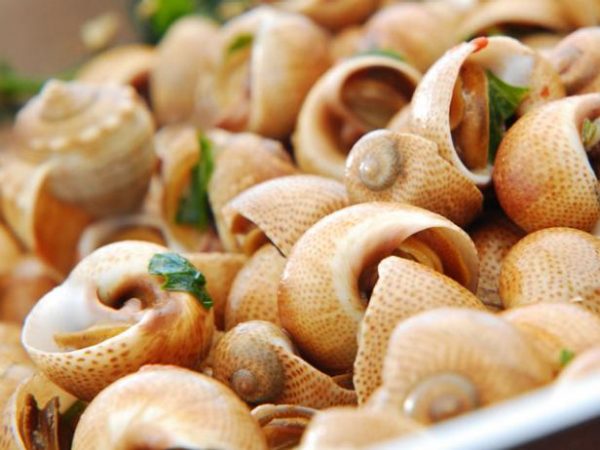 This is a very cute video narrated by two sisters and their father on how to cook snails Sicilian style. Worth watching . 
Personal Story Below
I recall some years ago my friend Jimmy (Vincnzo) Colibraro and I went to the local Italian store and bought two shopping bags of Vavalucci… Snails. We brought them back to Jimmy's house and without thinking put the bags on  top of the washing machine in the laundry room as we went up stairs for a wine and then my ride home. Next morning when I came to Jimmy's house ready to go to work …. surprise… surprise …. both of the bags were open and the snails were all over the laundry room. They had walked up the side of the bags and then out. What a sight! About a hundred snails all over the floor and walls. Good lesson learned. Never leave Vavalucci or Snails anywhere that they can climb out of. We laughed for a week over this… You just can't make this stuff up!
Frank Granieri
Snails 
How to make them Sicilian style
Snails in Italy have a few different names we know them as Vavalucci or Babbalucci.
Cute and informative video recipe below