Spaghetti  From Pantelleria
Spaghetti  From Pantelleria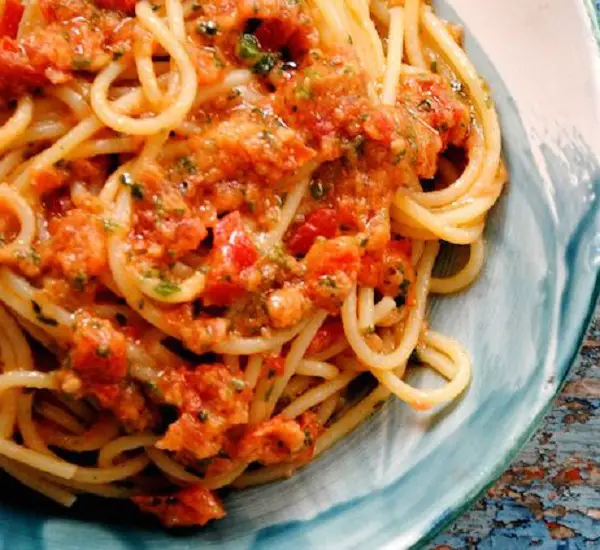 Ingredients
for 4 people:
Spaghetti 400 gr

Ripe tomatoes 500g

2 cloves of garlic

1 tablespoon of capers

1 bunch of parsley

A sprig of basil

½ cup extra virgin olive oil

Salt, pepper.
PREPARATION
Make a cut as a cross in the base of washed tomatoes and dip them in a pot with boiling water leaving them boil for about 30 minutes; drain them, remove the seeds and chop finely.

Pound in a mortar the garlic with the basil, parsley and a pinch of salt then, soon as the mixture is smooth, add the capers, a pinch of red pepper and tomatoes.

Drizzle with a little olive oil, mix well and let stand for about an hour.

After this time, boil the spaghetti in plenty of boiling salted water, drain and season with the pesto.