Spiced Roasted Pumpkin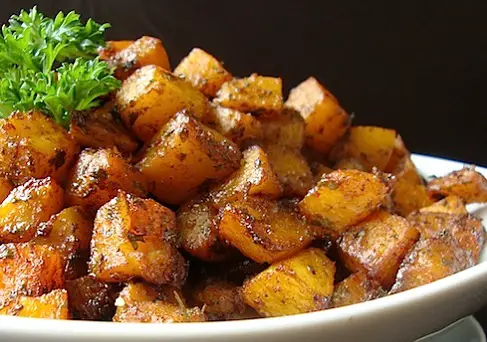 Ingredients
2 lbs pumpkin, any kind (chop into bite size chunks)

1/4 cup extra virgin olive oil

1 tablespoon raw brown sugar

1 teaspoon cinnamon

1 teaspoon paprika

1 teaspoon coriander

1 teaspoon cumin

2 tablespoons fresh parsley, chopped

sea salt and black pepper
Directions
Preheat oven to 400 F

Line a large baking sheet with parchment paper.

In a large mixing bowl, combine all the ingredients and mix well to fully combine.

Season with sea salt and black pepper.

Bake for 30 minutes or until pumpkin is cooked, crispy, and a golden color.

Serve warm as a side dish with your favorite meal.