Steak Pizzaiola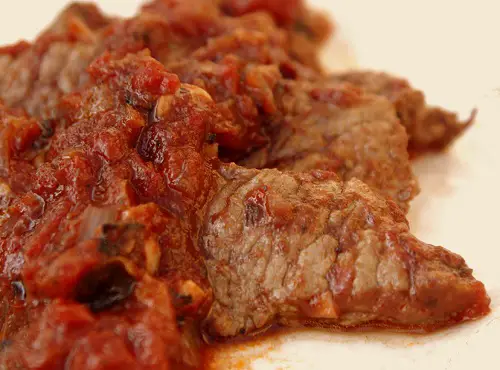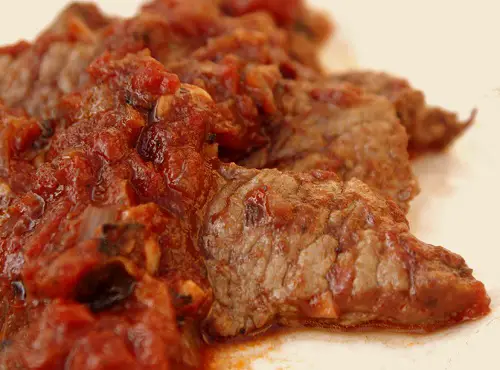 Serves 4.
Ingredients:
4 boneless shell steaks
1/4 cup extra virgin olive oil
1 large green pepper and 1 large red pepper sliced and seeds removed
1 lb of mushrooms sliced
4 cups marinara Sauce
1 cup of chicken or beef stock
Salt and pepper to taste
Directions:
Cook the steaks until rare on a grill or broiler,
While the steaks are cooking heat olive oil in a large saute pan over medium heat.
Add peppers and mushrooms and saute for 2-3 minutes.
Drain the olive oil, place the steaks in a pan and season with salt and pepper.
Add marinara sauce and stock and simmer for 5-6 minutes.
Bring the steaks to serving plates, cook sauce for 2 more minutes to reduce then pour sauce over steaks and serve. Serves 4.